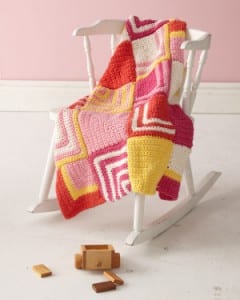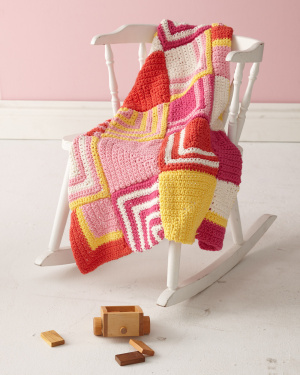 Baby Blankets for Summer
Cute little baby blankets for crocheters to hook up.
Rock-a-bye baby, on the treetop,
When the wind blows, the cradle will rock,
When the bough breaks, the cradle will fall,
And down will come baby, cradle and all.
Every wonder why as kids we sang this song? I have no idea and never gave it much thought about the cradle falling. So out of curiosity, I had to do a little research where it came from. I love Wikipedia and one theory "identifies it as the first poem written on American soil, suggesting it may date from the 17th century and have been written by an English immigrant who observed the way native-American women rocked their babies in birch-bark cradles, which were suspended from the branches of trees, allowing the wind to rock the baby to sleep."
Sounds so peaceful and ancient. Doesn't it?
As I was thinking about patterns to search for, Baby Afghans to add to the cradle was appropriate. Nothing is more peaceful watching a baby sleep and to be loved!
Check out these beautiful Baby Afghans
Don't forget that you will need to use your free membership at Lion Brand to access the free patterns above.

If you have any patterns that you would like us to try and find, leave us a comment below. We love to hear your thoughts.
Pattern Suggestions
More Crochet Baby Blanket Pattern Ideas