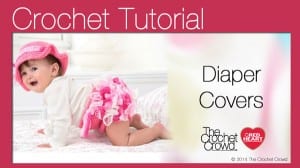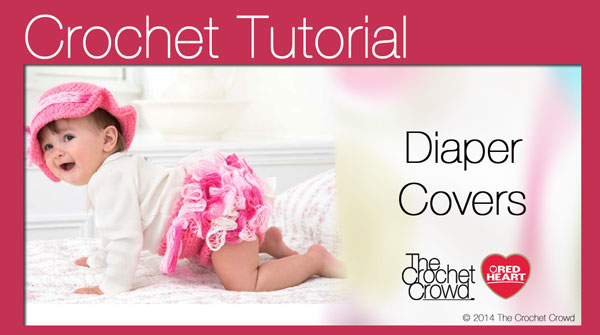 Diaper Cover With Ruffles
Introducing a basic diaper cover pattern. I say this is basic as the design is exceptionally easy to follow with giving options of versatility for any crocheter. Though this pattern has been marketed for girls, you can make this identical pattern for boys with leaving off the Sashay ruffles that the pattern calls for.
This pattern uses Red Heart With Love but in my tutorial, I used Red Heart Super Saver. For my version, I used Red Heart Boutique Sashay Sparkle for my ruffles.


More Ideas
This pattern has been designed in 3 sizes such as 3 months, 6 months and 12 months. The tutorial will show you how to construct the 3-month size but I will take you through the pattern and help all sizes as the concepts such as ruffling is identical.
Get the Diaper Cover Pattern Here.
Pattern compliments of Red Heart Yarns
Crochet Tutorial to Follow
Crochet Baby Pattern Ideas