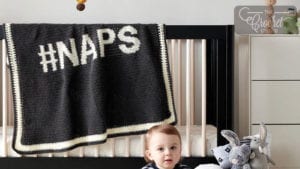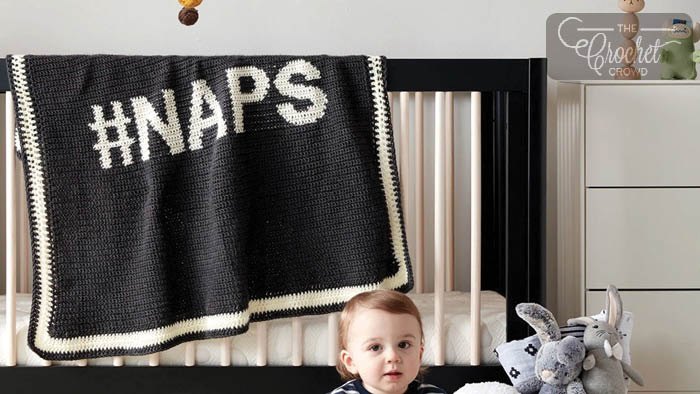 Crochet #NAPS Baby Blanket
Introducing a modern baby blanket with a hashtag, try the #NAPS Baby Blanket. We cannot deny how technology and the internet have brought us together. By the time this youngster grows up, I am sure Hashtags will be part of his youth. What happens from this point to the future is anyone's guess.
The technique used in this tutorial is called Tapestry Crochet. The Tapestry Crochet video tutorial was created especially for this project. The 'S  used in the tutorial is directly from this pattern.


More Baby Blankets to Consider
You can see, it's not really difficult at all. The Tapestry Crochet Tutorial will not only show you how to do this concept but also how to make your own graphs and more. Perhaps, you may have other words or shapes you want to do in your afghan. The sky is the limit.
How to Do The Letters
Video Tutorial
Modern Nursery Lookbook
Yarnspirations introduces a whole new set of patterns to modernize the nursery with Modern Nursery. Fun-loving crochet and knit lookbook featuring new patterns.
Inside, you will find great accessories like blankets, home decor and outfits for the new baby in your life to wear.
Crochet Baby Blanket Pattern Ideas