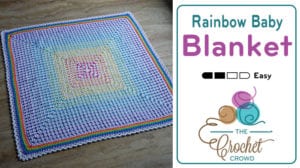 Crochet Rainbow Baby Blanket
Introducing the Rainbow Baby Blanket, a design by me, just for you. Using one of my previous designs, the Modern Baby Blanket, I just made a large square instead of miniature squares. The border is slightly different.
I've always thought Rainbow Baby Blankets were very pretty, but it was only recently that I learned that they actually hold a special significance. A "rainbow baby" is a baby that is born following a miscarriage, stillbirth, neonatal death or infant loss. Crocheting a such a blanket for a special friend will become a most treasured gift.
It didn't take me long to make this baby blanket. I was thrilled on how the rainbow colours were muted by the soft white that I had used. To me, it brings me comfort and soothing feelings. I hope you will enjoy my free pattern.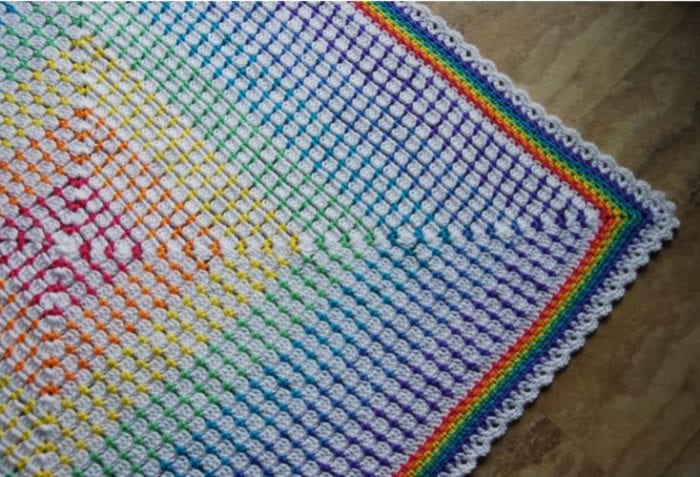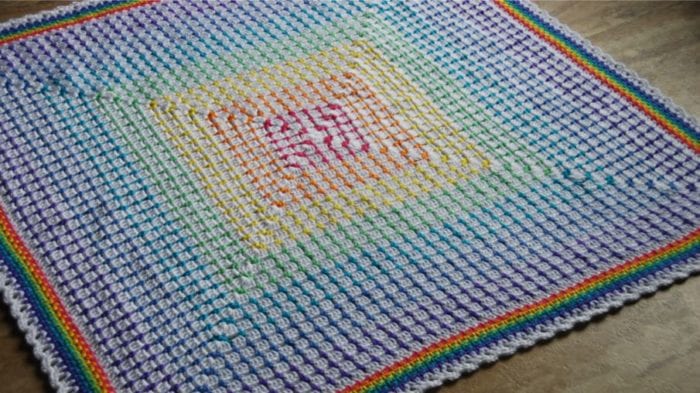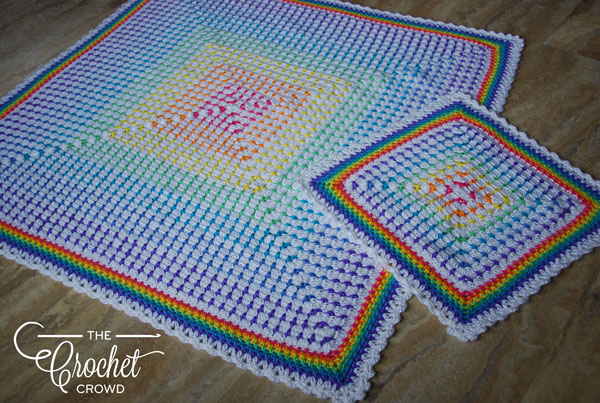 Designs by Jeanne