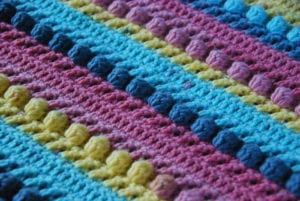 Hugs & Kisses Projects
Crochet Hugs & Kisses is a stitch combination designed by Jeanne Steinhilber. It is textured and had a sequence that is really appreciated by crocheters.
Our collection of Crochet Hugs & Kisses involves several patterns of different styles of projects from afghans to headbands.
The pattern has an easy to remember repeat once you follow through and get the rhythm. Give your project away with extra Hugs & Kisses.
All of the patterns are available for instant downloads as we have prepared each with a PDF for your convenience.