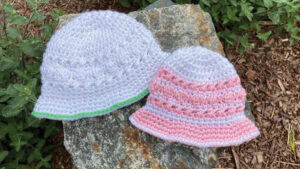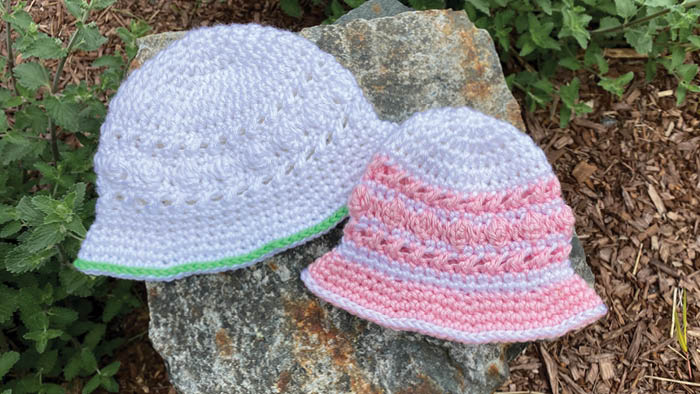 The Crochet Baby Sun Hats are featuring the Hugs and Kisses Stitching Concept. Versatile from beanie format to brimmed sun hats.
These are sized for newborns and 3-month size using the textured stitches. The texture can be coloured for standing out or you can keep the entire hat solid and it will still be really nice.
The brims are 1″ extra from the edge of the beanies. These can be paired with the Adult Size. Essentially a Mom and Me Crochet Gift. I have provided the adult version information below.
More Ideas

---
Adult Sun Bucket Hat – Same Stitching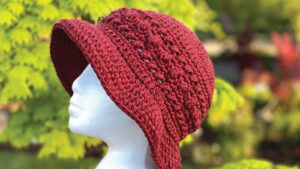 The Crochet Adult Sun Bucket Hat using the Hugs and Kisses Stitch concept. With a textured band that is part of the structure to stand out.
Starting at the top of the head, it fits the average female head. The brim is intended to be sturdy and lean downward to help keep the sun off your face.
You can do colour play with this and colour the Hugs and Kisses section to be different. The section starts on the 11th rnd and goes to the 20th round.

Tutorial
Not at this time.
More Collections