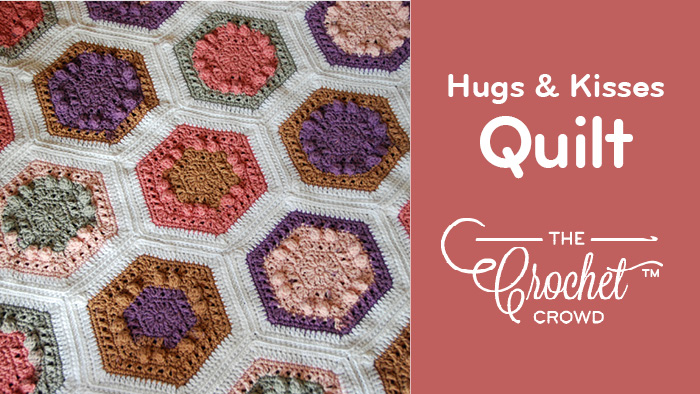 Crochet Hugs & Kisses Hexagon Quilt Blanket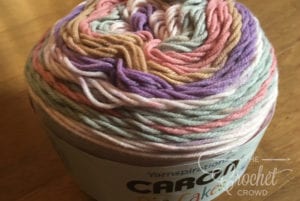 Crochet Hugs & Kisses Hexagon Quilt Blanket
It's true, I love Caron Big Cakes the most!  I cannot get enough of them.  This particular colorway, Cherry Cake, was really calling to me.  I finally figured out why.  When I was a child, I had a handmade quilt with the same colors, all bordered in white.  I think it was probably a scrap quilt as all of the colors were random.
So I decided to incorporate the Hugs & Kisses design into a random looking, quilt-style afghan using this yarn.  Nothing was planned here.  I just let the beautiful self-striping yarn flow.  I bordered each hexagon in white to tie everything together.
If you choose to use Caron Big Cakes as I have, you will get 11 hexagons from a ball of yarn.  So if you want to make a bigger size blanket, it's easy to plan out.  Also, you can plan you colors with any yarn you wish, but I would suggest continuing to border each hexagon with the same color.
More Hugs & Kisses Projects
Caron Big Cakes Ideas