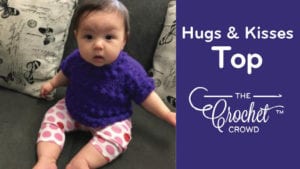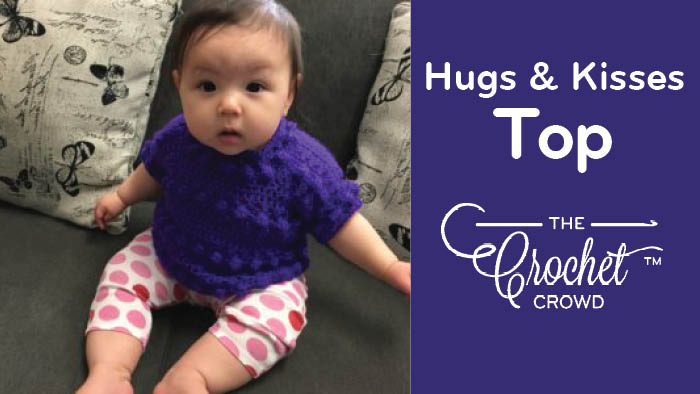 Crochet Hugs & Kisses For Children
After my Hugs and Kisses Tunic was released, I had a few requests for children sizes.  Now, I don't normally design for children because, although I work with children every day, I really don't have a lot of children in my extended family.  I don't have grandchildren or any other children to whom I would regularly gift my crochet, so I don't often crochet for children.  But, I'm usually up for a challenge, so I thought I would sit down and figure it out!  The Hugs 'n Kisses For Children is the result.
I used Caron Simply Soft (in Iris) for this because this yarn is so very soft.  It's the perfect acrylic yarn for children and babies not only because of the softness but because it comes in a wide variety of colours.  It is also machine washable and dryable, which is important if you are making a garment that a child will be wearing!
My Hugs 'n Kisses For Children is available for child sizes 2 - 12
I hope you enjoy this pattern as much as I did.  Until you see me next time here on The Crochet Crowd, you can find me on Ravelry as The Crochet Ninja.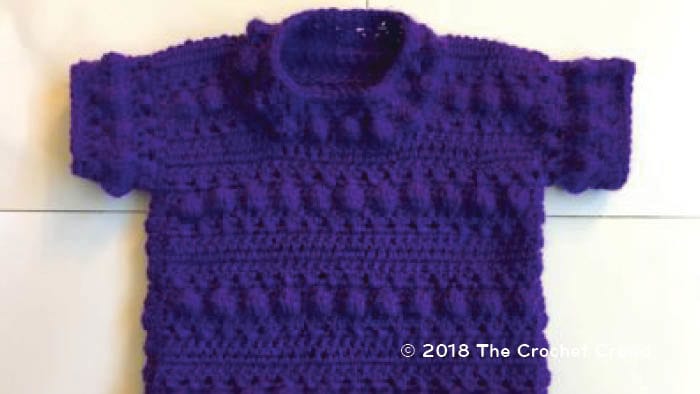 More Hugs & Kisses Projects