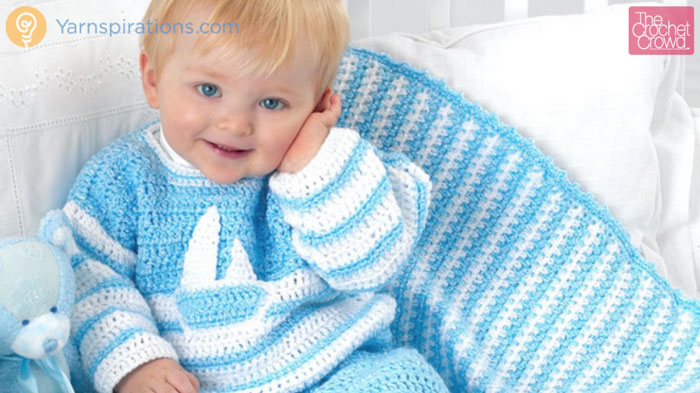 Crochet Easy Baby Blanket + Tutorial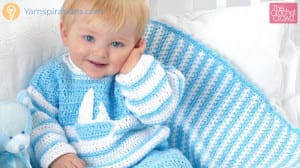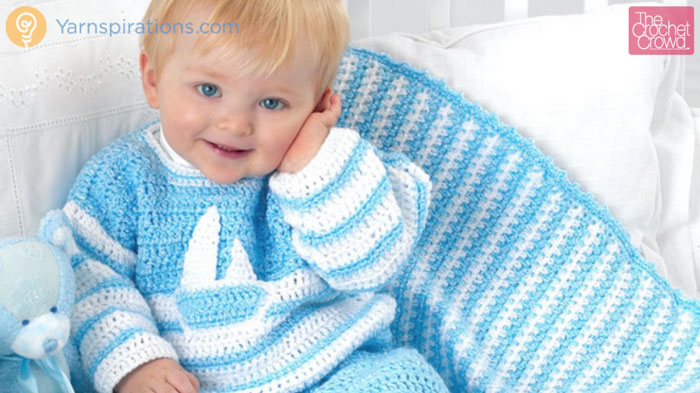 Crochet Baby Blanket
This easy crochet baby blanket uses Bernat Coordinates Yarn. Designed for baby and children where softness and luster are priority.
This design is similar to the Simple Baby Blanket that is shown in the video tutorial. There are some small differences but it's about the materials used and not the stitches itself.
The Differences
Different Size Crochet Hook.
Yarn is Baby Coordinates
Starting Chain is Longer.
To get the stripes, every two rows are the same colour. You can carry the yarn on the side instead of fastening off each time.
You can use the tutorial to show how to get started and just substitute the instructions with that is in the pattern. You should be successful each and every time. The stitches are the same that is required.
Video Tutorial Below