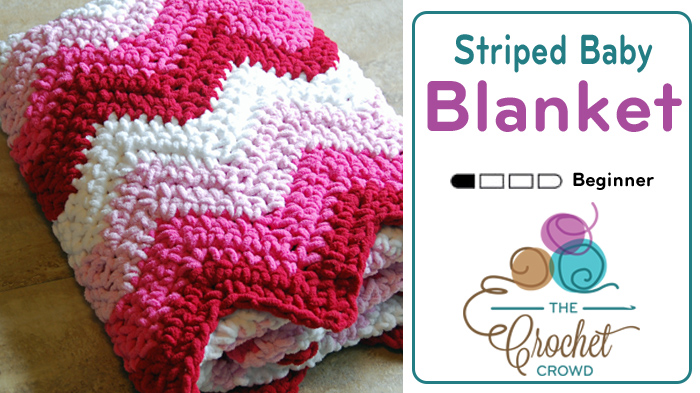 Crochet Striped Baby Blanket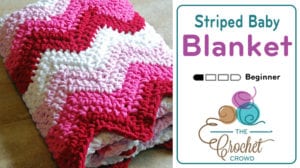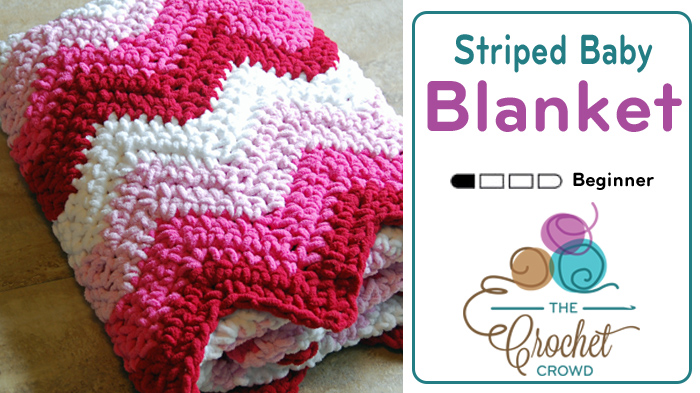 Crochet Striped Baby Blanket
I could resist giving the new Bernat Blanket Stripes yarn a try.  With some yarns, I think simple patterns are better to show off the yarn.  I crocheted this striped baby blanket using the yarn just how it came out of the cake.  If you look close, you can see the color changes happening in the middle of most of the rows, but overall, it just looks like a planned blanket.  The best part, a lovely striped piece with very few ends to weave in!
I used only 3 cakes to complete this 36″ x 45″ baby sized blanket.  This works up super fast and is cuddly soft.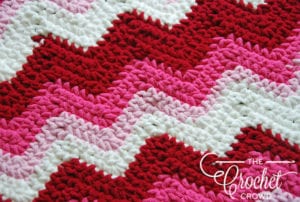 Striped Baby Blanket
~ designed by Jeanne Steinhilber
Ch 92.
Row 1 – 2 sc in 2nd ch from hook, *sc in next 5 ch, sk 2 ch, sc in next 5 ch, 3 sc in next ch; rep * to end, 2 sc in last ch.  Turn.
Row 2 – Ch 1, 2 sc in first sc, *sc in next 5 st, sk 2 st, sc in next 5 st, 3 sc in next st;  rep * to end, 2 sc in last st.  Turn.
Repeat row 2 until desired length.  Finish off.