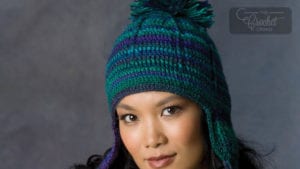 Comfy Earflap Hat
I'm really partial to pom poms and love this idea of a comfy earflap hat.
We, here in the north, love the idea of keeping our tender ears warm. This particular crochet hat design allows us to have style and practicality all mixed into one.
I really enjoy how the colourway works upon this particular design.
Want to try this pattern? It's called the Comfy Earflap Hat.


More Hat Pattern Ideas