The Crochet Easy Street Hat is labelled for beginners. It is featuring the moss/granite stitch, which is easy to follow and grow. This is using Caron Simply Soft yarn.
This hat starts off at the top of the hat and works down to the brim. With this stitch, you will crochet in the chain 1 spaces. The growth is strategic at the beginning that is pretty straightforward to follow.
The other two has are using Red Heart Roll With It Melange in the colours called Theatre for the brownish version and Tabloid for the blue pinkish version. You need about only 60% of a ball to do these hats.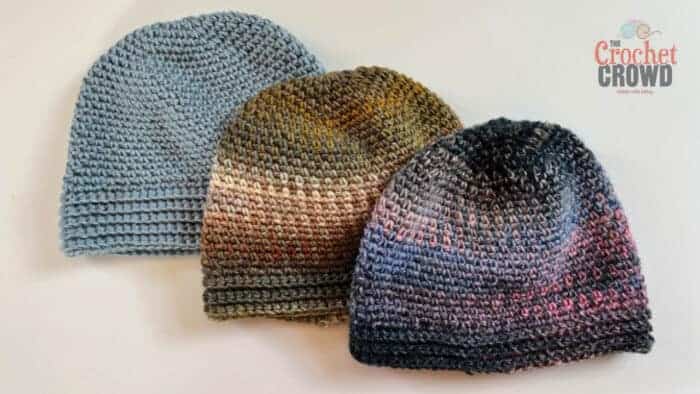 More Ideas
Tutorial
More Blanket Patterns