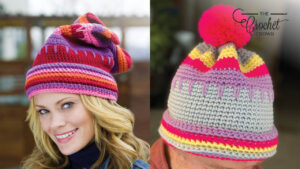 I really like this Crochet Valentines Hat styling. Unique brim execution and colouring layout. Pom-Pom and smaller hat option.
For my own style, I felt the original was way too long, again my own opinion. I have a need to make sure my hats are used or hit a donation bin for charity. I felt I had to change the length and finishing technique so it can be put into a charity donation and be appreciated by someone else.
For a shorter version, both of the versions end on the 40th round. The model sample ends on the 55th rnd. There are 15 rounds missing in the shorter versions.
For the Pom Pom Version
Use a strand and capture the stitches on the top and pull the top closed. Sew on a pom-pom if you wish.
For the Shorter Version Closed Finishing Style
If you like the original closing technique. End on the 40th rnd and skip to the closing instructions to finish it off.
You decide what you prefer. The tutorial also covers both versions.
---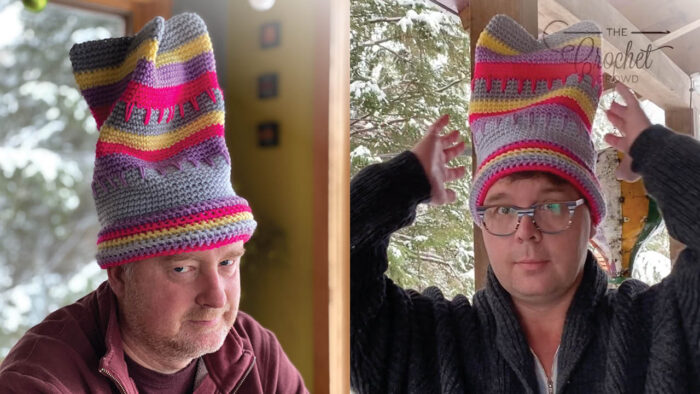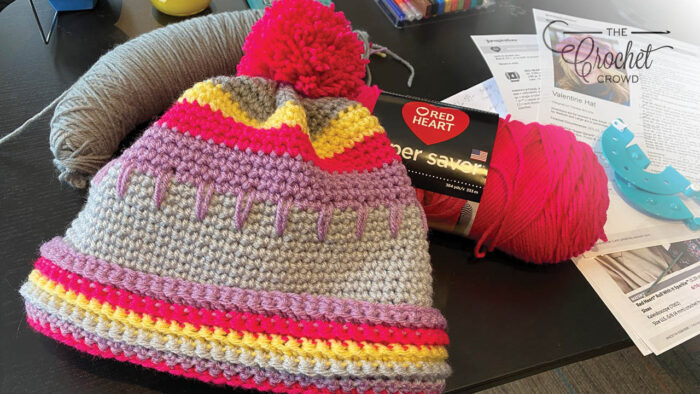 Crochet Valentine Hat Pom Pom Style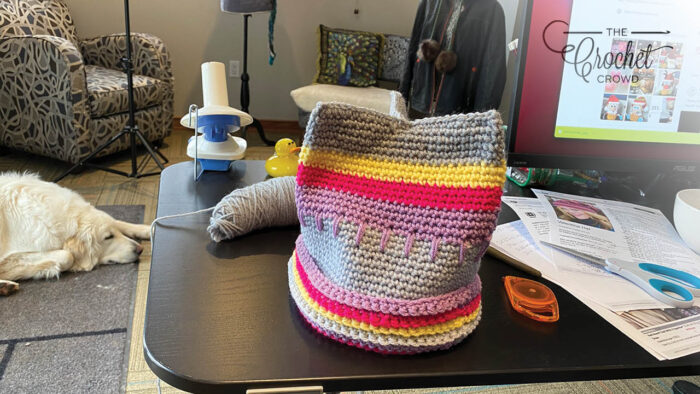 More Ideas

---
Tutorial
More Crochet Valentines
No post was found with your current grid settings. You should verify if you have posts inside the current selected post type(s) and if the meta key filter is not too much restrictive.