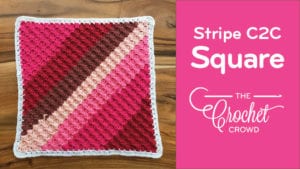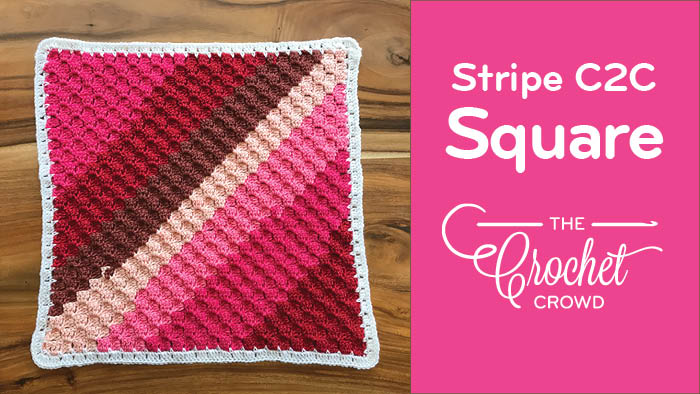 Crochet Corners to Corner (C2C) Squares
These 22″ x 22″ Corner to Corner Squares are designed to go together with other Corner to Corner Squares you make.
For Caron Cakes or Bernat POP!, you will use 227 yards in the square itself plus a bit of white to create the border.


You can do solid colour C2C's.
This sizing matches other C2C Squares Designed to Compliment this size. Patterns will be released as they are ready. These will be clickable as the PDF of the graphs are released.
Yarn & Hook Suggestion
For charity work use only 100% Acrylic Yarn.
Suggestions such as Caron One Pound, Caron Simply Soft, Bernat Super Value and etc.
5.5 mm or I Hook.
For Crochet Cruisers only, please follow our suggested yarn and hook size so you match each other on the cruise.
C2C Square Sizes
26 boxes wide by 26 boxes high.
20.5″ x 20.5″ without border
With optional 2 rounds of border, squares are 22″ x 22″
Tutorial
From the beginning of learning to do corner to corner.
How to Decrease
How to Decrease, Video Tutorial is timed to start at the decreasing section.
Border is not filmed for this example at this time.
More C2C Ideas