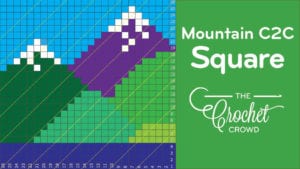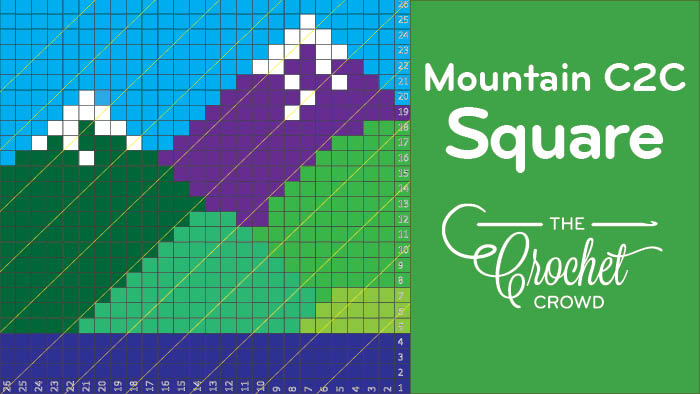 Crochet Mountains Corners to Corner (C2C) Pictorial Squares for Afghans
While we are cruising up the inside passage on the ship. You see incredible views. Catch it on the C2C Square Mountains.
Use your own colour schemes and ideas. If doing these for charity, use 100% Acrylic Yarn.


Yarn & Hook Suggestion
For charity work use only 100% Acrylic Yarn.
Suggestions such as Caron One Pound, Caron Simply Soft, Bernat Super Value and etc.
5.5 mm or I Hook.
For Crochet Cruisers only, please follow our suggested yarn and hook size so you match each other on the cruise.
C2C Square Sizes
26 boxes wide by 26 boxes high.
20.5" x 20.5" without border.
With optional 2 rounds of border, squares are 22" x 22".
Tutorial
How to follow the graphs. Use this lesson to learn how to follow and change colours. For more C2C Pictorial Graph Patterns, check out Repeat Crafter Me C2C Patterns as she has many designs.
For those attending the Crochet Cruises, please only use our designs as they are 26 boxes x 26 boxes using an 5.5 mm or I Crochet Hook. The cruisers will be exchanging with each other and sizes must be close to each other.
Border
For the Crochet Cruisers, we are asking you put a border on each of your squares, we have 2 rounds to be added using only white. Be sure it's white, not off-white, vintage white... just straight up white.
Using White Yarn only.
Fasten on to any corner of your C2C Square. Ch 1, sc in same sp as join. Ch 2, sc in same space as join. Ch 2, * sc in space between the 2 groups of 3 double crochets. Ch 2. Repeat * Across to next corner. In corners, sc, ch 2, sc. Begin next side, ch 2, sc in between next space between 2 groups of dc. Complete the round in the same manner. Sl st to beg sc.
Sl st to next ch-2 space. Ch 3 (counts as dc) 4 dc in same ch-2 space. Place 3 dc in each ch-2 space to next corner. In corners, place 5 dc. Continue around in same manner. Sl st to top of beg ch-3. Fasten off and weave in ends.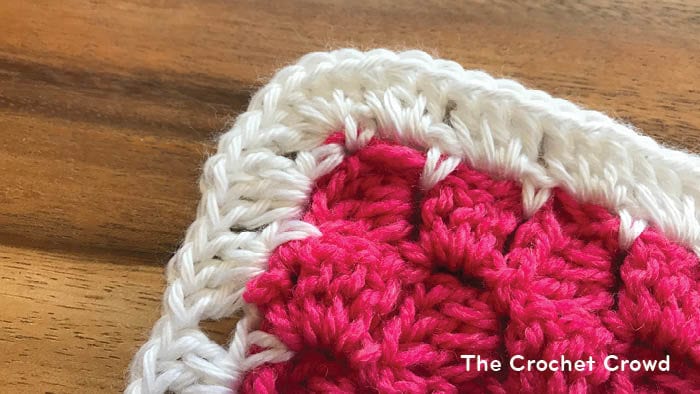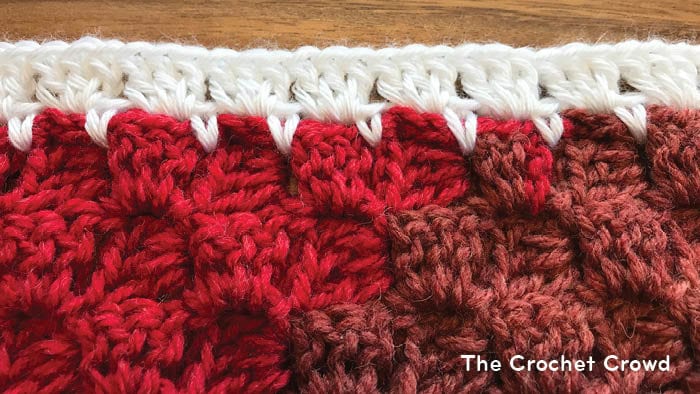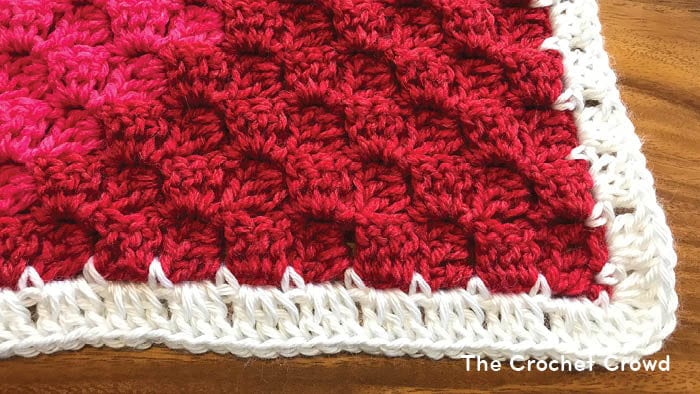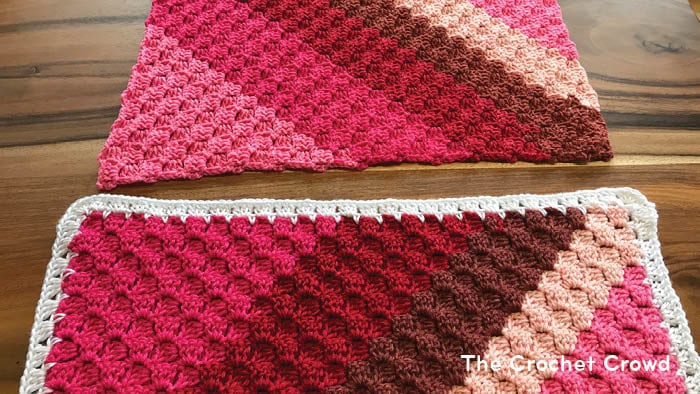 C2C Ideas