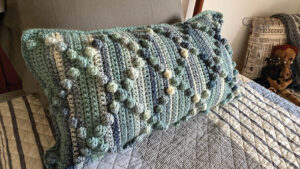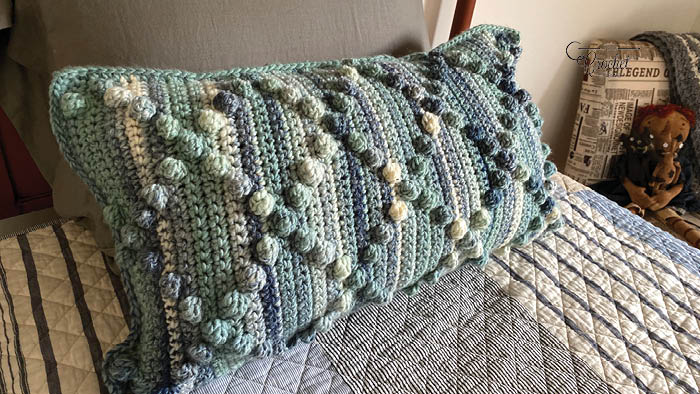 The Crochet Bobble and Textures Pillow goes with the Bobble Textures Blanket created for the JOANN Stitch Along for fall 2020.
The bobbles make an easy diamond-shape formation on the pillow face. The back of the pillow has two panels that overlap so you can remove out the pillow form in the event you need to wash or change the form over.
The pillow is rectangular and fits standard size pillows and pillow forms.
More Ideas

Tutorial
More Stitch Alongs