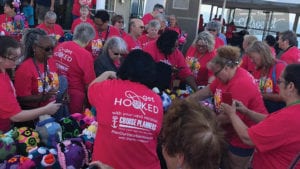 Crochet X Marks the Spot
Crocheters on board the Crochet Cruises for Feb 23 – March 6th are working on a community afghan project. They will start moving forward on their afghans starting on Feb 23rd.
There is always a demand for crocheters who didn't join us to participate at home. For the first time, you will be able to follow along with the cruisers in real-time.
Will you get your afghan done before the cruisers do? 
The afghan is textured and goes well beyond the granny as shown in the homework.
We are sponsored by Yarnspirations for this cruise. This pattern is being released in diagram format only. Releasing February 23, 2020. There are no written words, thus making it the Crochet Diagram Challenge.
There will be videos for each section with the exclusion of the final border. The videos will show how to read the diagrams and Videos 2 – 7 will show how to get started for each section. The final video, 8, will just showcase the border instructions without a hands-on demo.
How to Read Diagrams
If you need help learning how to read diagrams. Grab a cup of coffee / Tea or Water and play this tutorial. You will learn a lot.
What to Expect from A Crochet Cruise
Daniel and I run an energized community group on board. We engage with activities, play games and have experienced together. Some passengers expect crochet cruisers to be quite little mice but they have another thing coming to them. We really enjoy each other's company and it's not uncommon for bursts of laughter and storytelling to happen.
This is a Stitching Diagram Challenge. The throw is highly textured with overlays and fun bits and bobs without giving it away completely. With the texture, it can be confusing to write all of the words out, so this time, the project is only in a crochet diagram format.


Crochet X Marks the Spot Afghan Bright 2

On the ship, I will go over the instructions. For those at home, there will be a video tutorial released every day until all elements are covered. Video tutorials will show how to follow the diagram for each. The border is only available in diagram format and not demonstrated on camera.

In light of people having different choices of yarn, the original was done in Caron One Pound but I have given suggestions for Red Heart Super Saver, Bernat Super Value and even Caron Simply Soft. Notice the yarn ball quantities change as the yardages are different in each brand. If using Caron Simply Soft, notice I am saying to use a 5 mm / H Hook instead for that yarn.

Find Your Yarn
You can shop at Yarnspirations, see what you have in your yarn collections at home or find a store near you to go shopping.
For Ambitious Crocheters
I've done timing tests. I am recommending only doing 1 set of 20 squares. Doing one set will take you about 5 hours. Knowing the rest of the project that is for this project, I feel you will run out of time if you try to do more than 1 project during the complete cruise.
The flowers take about 3 hours to do all 20 of them. It is applied at the end of the completion of all squares before the final assembly and border.
Work Sheet to Get Started


Pattern Suggestions
Step 1 – Crochet Granny Square & Flowers
It's easier to crochet each step at the same time, like an assembly line.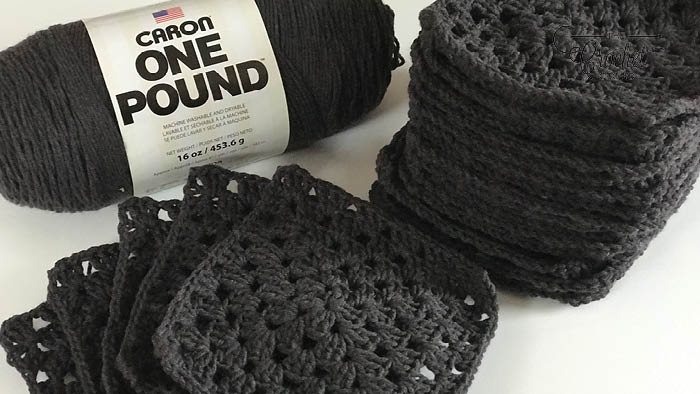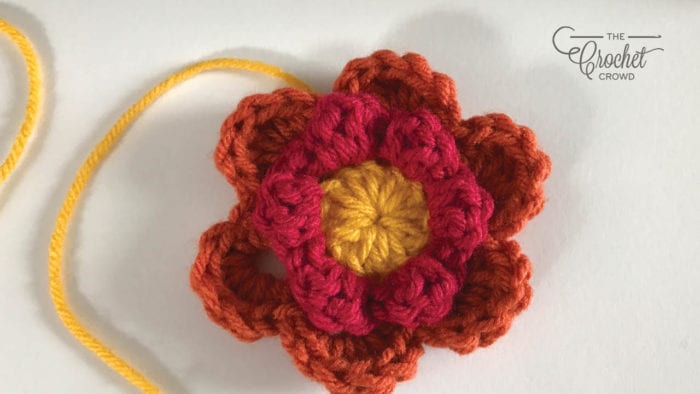 The granny square diagram is shown on page 2 of the download. The flower is on the last page of the crochet download. It's part of step 1 of the video series.
Step 2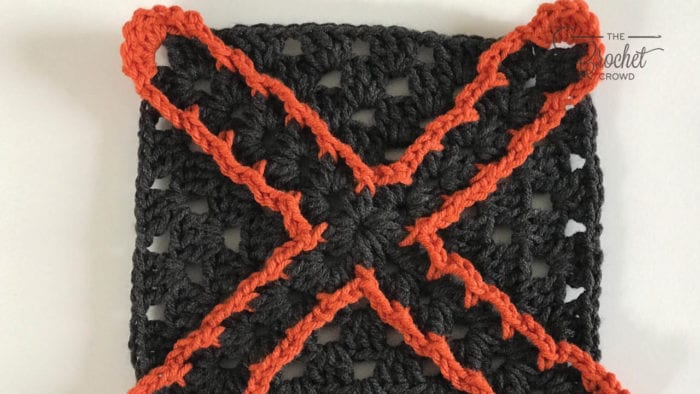 Step 3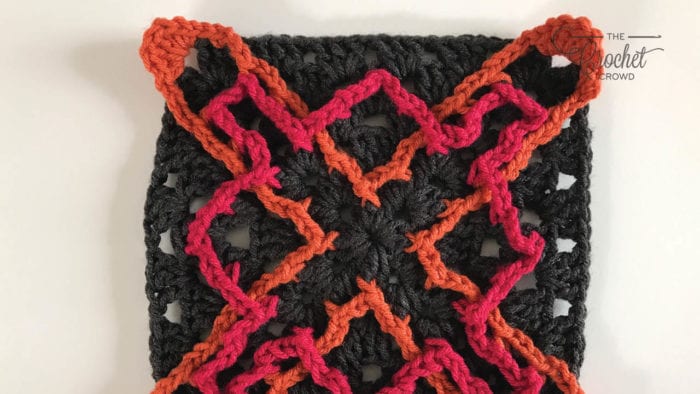 Step 4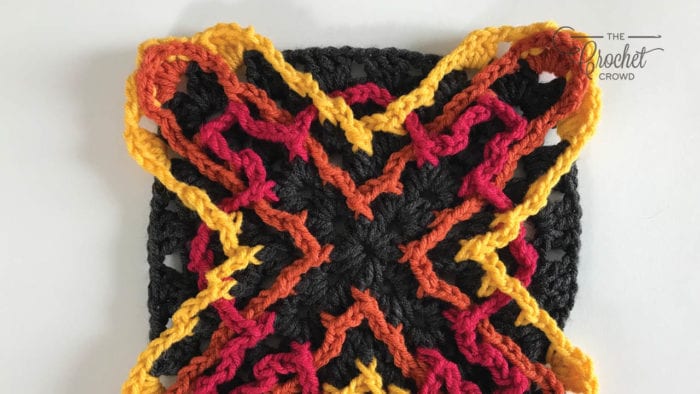 Step 5
Step 6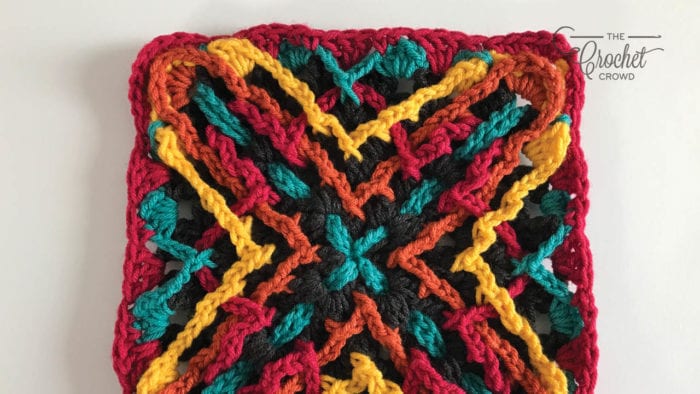 Step 7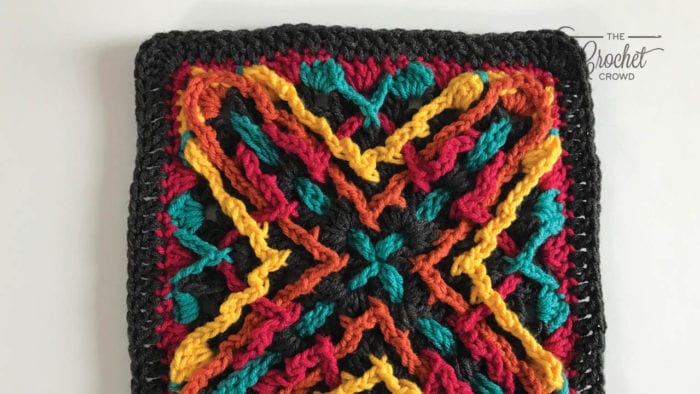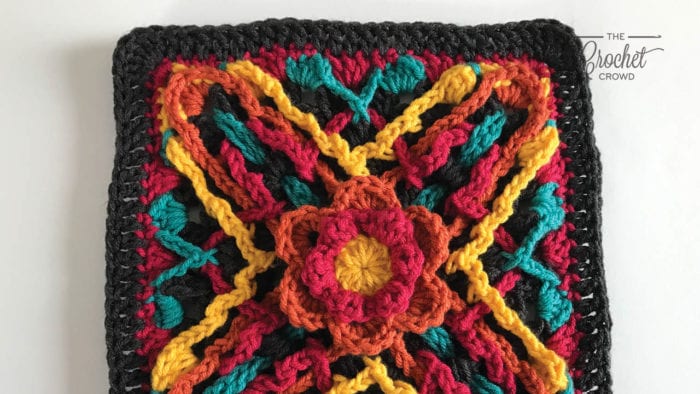 Step 8 – Attaching and Border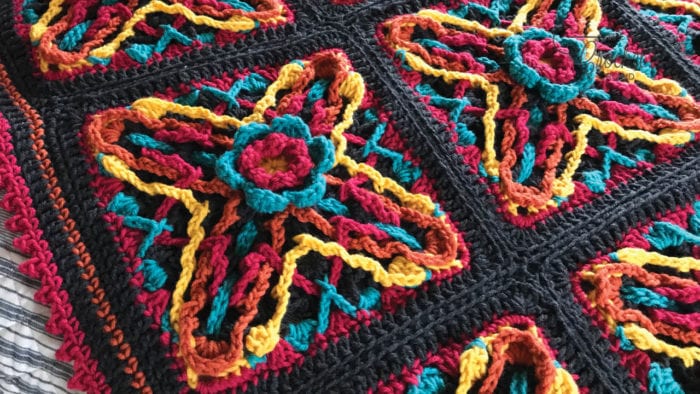 Final Photos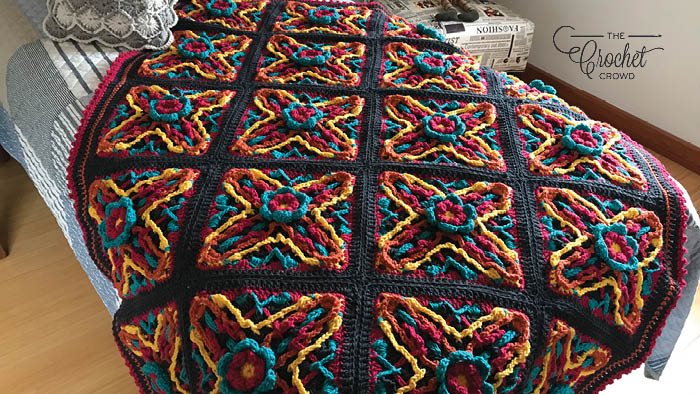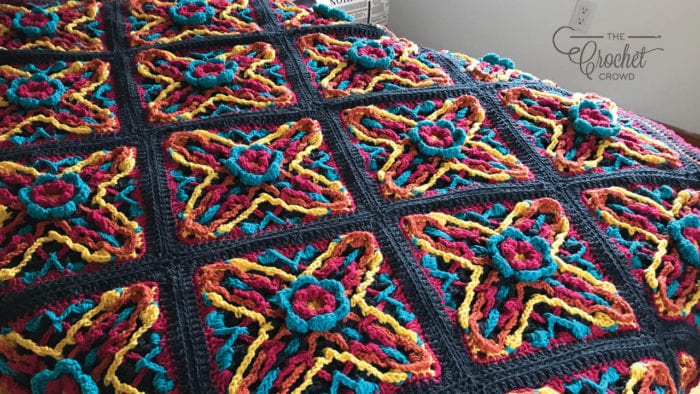 At the end of the cruise, we will do group photos and a display of all of our community projects together.
Tutorials
The videos start releasing each starting on Feb 23, 2020.
Step 1
Step 2
Step 3
Step 4
Step 5
Step 6
Step 7
Step 8
I am challenging you to finish off this afghan as the diagram is provided in the book. I've helped you through the surface overlays and now it's time to put on the final border.
Crochet Granny Square Pattern Ideas