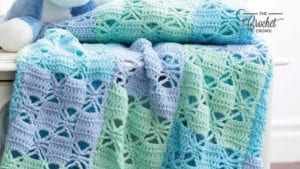 Crochet Lattice Blanket Pattern
The Crochet Lattice Blanket Pattern can be done in two different ways. You can do them in strips or as a solid blanket.
You can see the strips in the main photograph. Once the strips are down, you whip stitch them together.
If you are lazy like me, I figured out the stitch counts to be able to do the baby version or alternative version by figuring out the stitch multiples as shown in the crochet diagrams below.
For the Baby Version: Multiples 14 + 6. For the alternative version: Multiples 14+13.


Pattern Suggestions
Crochet Diagrams Shown in Tutorial
Original Diagram for the Blanket As Shown. Strip version. Baby Crochet Lattice Version PDF.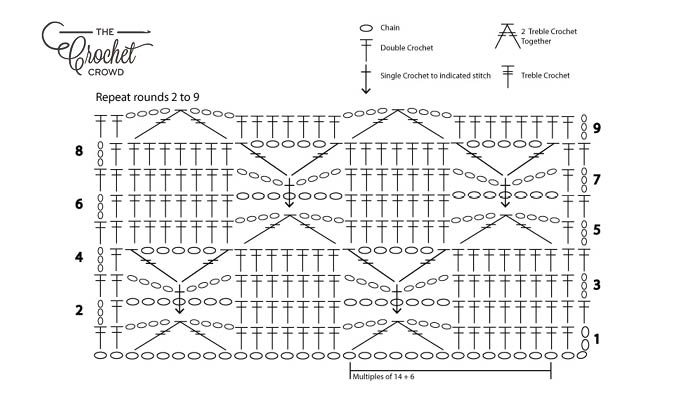 Alternative Version for Full Width Afghans. Full-size Crochet Lattice Blanket PDF.
Full written words for the alternative version is not available. You can follow the diagram below to be successful.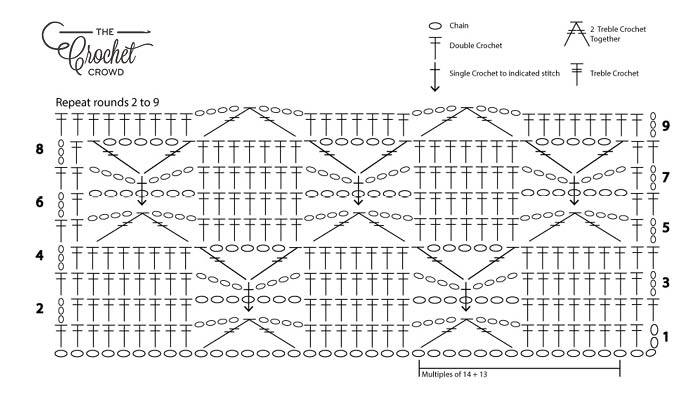 Tutorial
More Baby Blankets