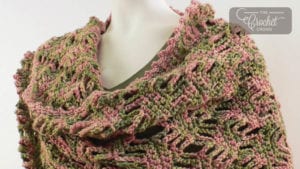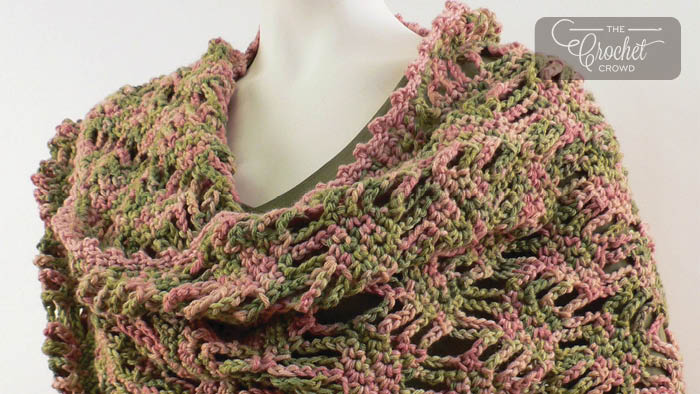 Lattice Lace Wrap Pattern
The Lattice Lace Wrap is a neat concept of crochet that combines chains to make squares or diamonds into the pattern. The squares appear to be floating in between chains which makes it very desirable.


This is a Caron Yarn pattern. Truthfully, I couldn't see the stitches well when reviewing this pattern and so I attempted my own sample to get a better understanding. Little did I know I would learn new techniques and fall in love with the concept of making the lattice formations.
Here's a close-up shot of what you can expect.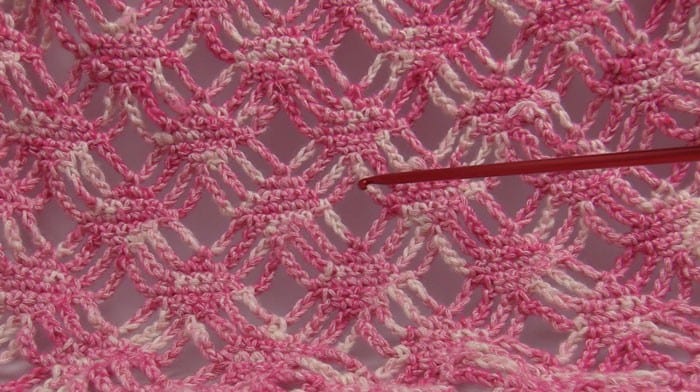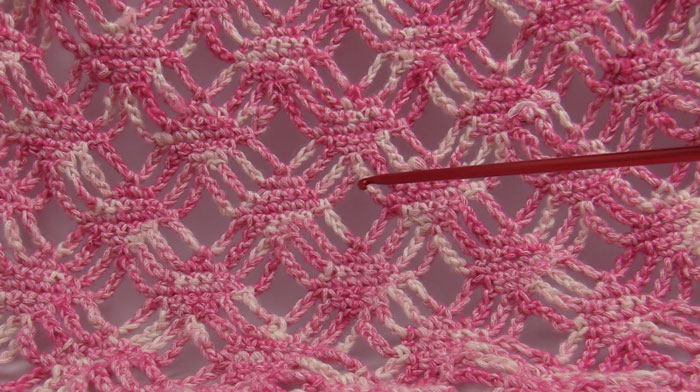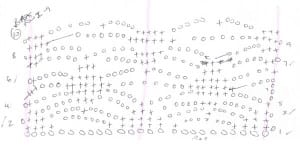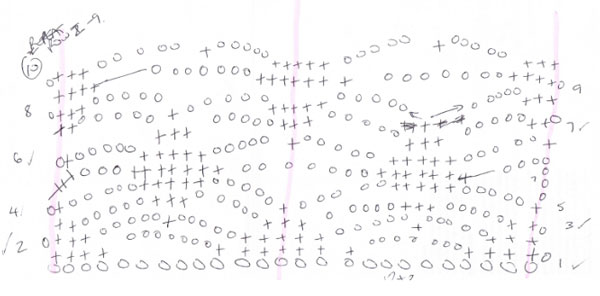 To make this easier, I made a crochet diagram to help me out. The pattern, written wisely makes sense but I was struggling to visualize it. I kept screwing up on Row 7 every time I hit it. To solve my issue, I made myself a crochet diagram. Yes, it's crude but it is what saved me on this project. If you can use my worksheet great. I realized it's not studio quality but I think people who know how to use these diagrams will be able to follow through with some degree.
Feel free to download a copy of it, print it and even add your own notes to it. If you didn't see that you could click the diagram above to get the pdf. Here it is Crochet Lace Wrap Crochet Diagram Worksheet.
Pattern Suggestions
Free Pattern
Get this free pattern, Lattice Lace Wrap Pattern to begin.
I substituted the yarn for Patons Denim-y Yarn. I used Hot Pink. This entire yarn lined looks like faded jeans.
I used 5 balls to complete my version that you see in the top photo.
Let me help you with this pattern. I have free tutorials waiting for you.

Video Tutorial
More Shawl Ideas