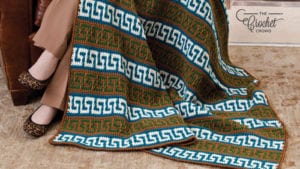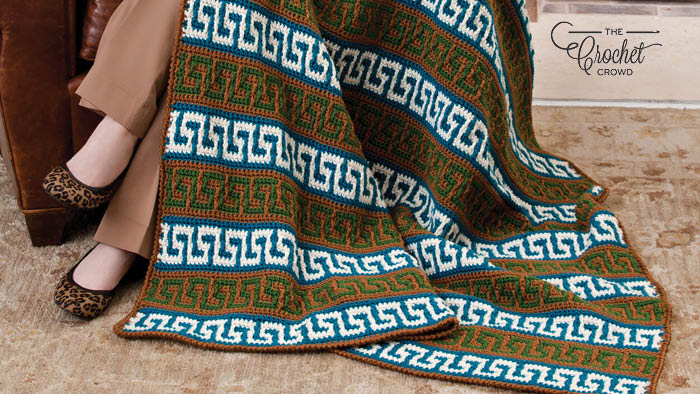 Crochet Mosaic Greek Key Pattern
Crochet the Greek Key using Crochet Mosaic concepts. This is the Crochet Mosaic Greek Key Blanket.
It's an easy 6 stitch repeat going across. You could even use this concept for doing edges of an afghan as well.
The multiple to start a new blanket is 6 + 4. The number of chains is missing to start this blanket on the pattern but I have guessed it to be Chain 130.
If you are wanting to add this to an existing project, make sure the multiples are 6 + 3. The reason for the difference is that you need an extra chain when starting this from scratch as the 1st chain is considered the turning chain.


Pattern  Suggestions
Worksheet
If you would like the worksheet that is shown in the tutorial, you can download it here or click on the picture to get it.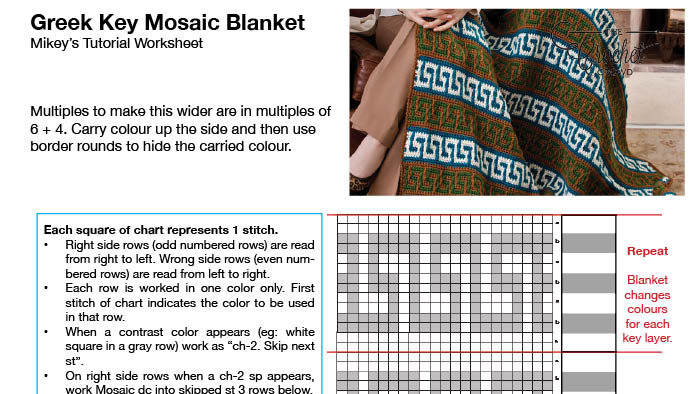 Tutorial
More Afghan Patterns