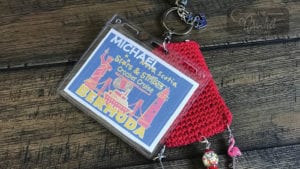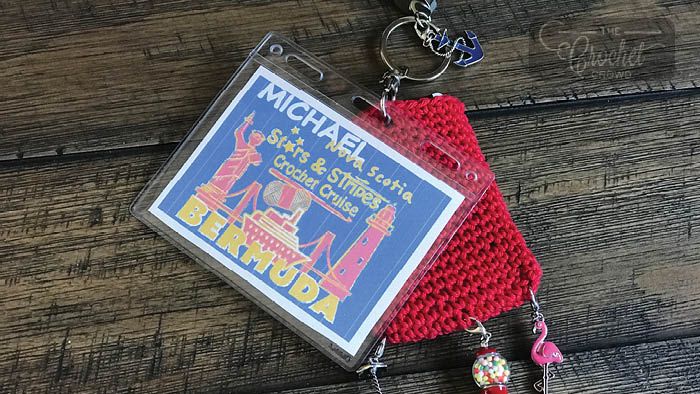 Crochet Star Key Card Holder
The Crochet Star Key Card Holder is a simple concept to keep your hotel or cabin key handy without having to store it in your pocket.
I've used Patons Grace as it's cotton and very strong. It's a simple concept of continuous single crochet rounds. Just for fun, I added a white star to the outside of the pouch to customize this for a Stars & Stripes Crochet Cruise we are hosting.


Of course, I tend to be tacky, so I have added on some charms with my pouch to further customize it.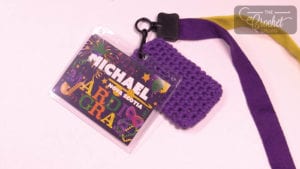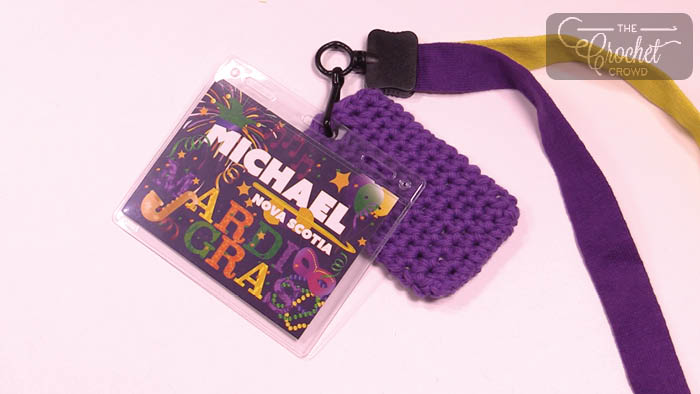 More Ideas
Keys are that is magnetic to open your cabin, you don't need to remove from the pouch, just put your pouch against the sensor.
Advantages
The key card is handy and you tend not to leave it sitting on a table or lounge chair.
The pouch is covering any personal data which could be your name.
It's light and easy in and out access if you need to pull the card out.
The pouch is deep enough so that it will not fall out easily.