Crochet Luggage Bag Tag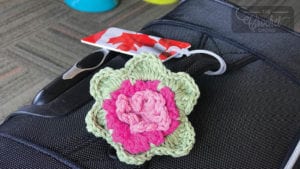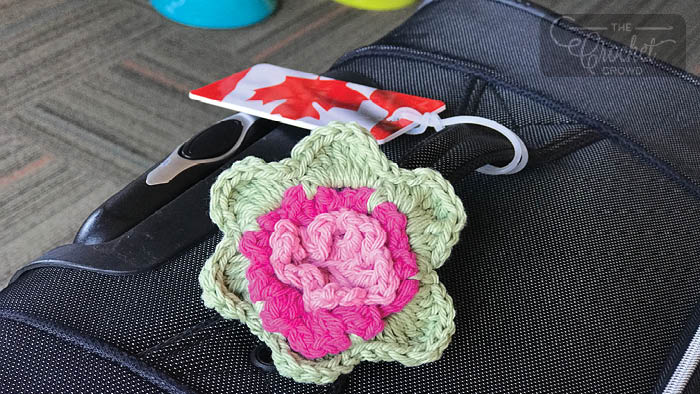 In a sea of luggage the airport or cruise ship terminals, having a crochet bag tag makes it easier for you to spot your own bag. Your identifier immediately alerts someone else that it's not their bag.
Over the years, I have had countless bag tags ripped off my bag. So it tells me the luggage goes through an ordeal behind the scenes and by the scuff marks, it's pretty evident.


Special Instructions
Cotton is one of the strongest yarns out there. For me, impossible to break by tugging on the strands.
Change your hook to a 3.5 mm / E hook instead. It will reduce down the flower to be tighter.
When completed, use the same colour as the centre and loop around the handle at least three times. Going to the complete front side and back down into the project to the back.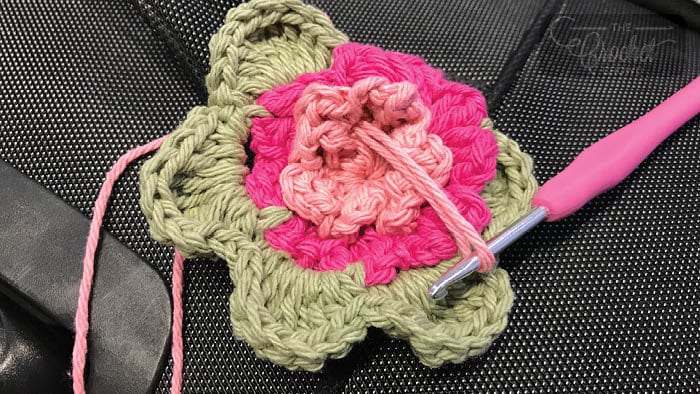 More Ideas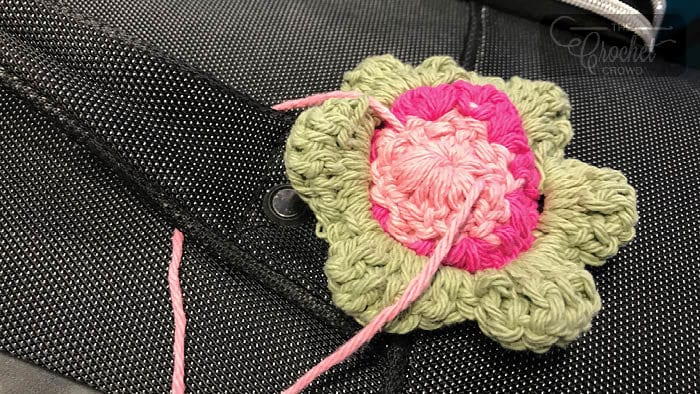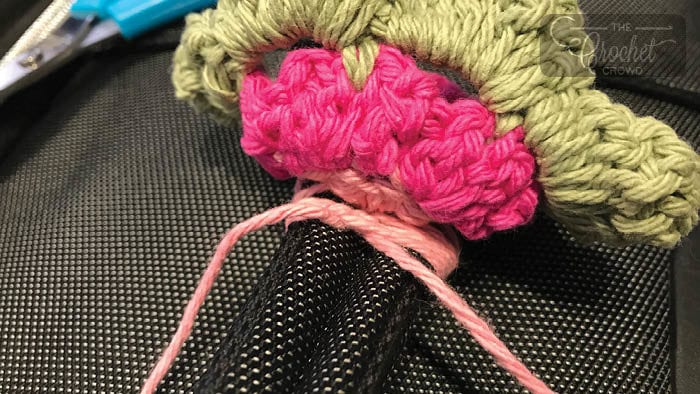 Tutorial
More Flower Ideas