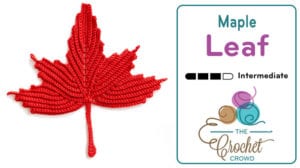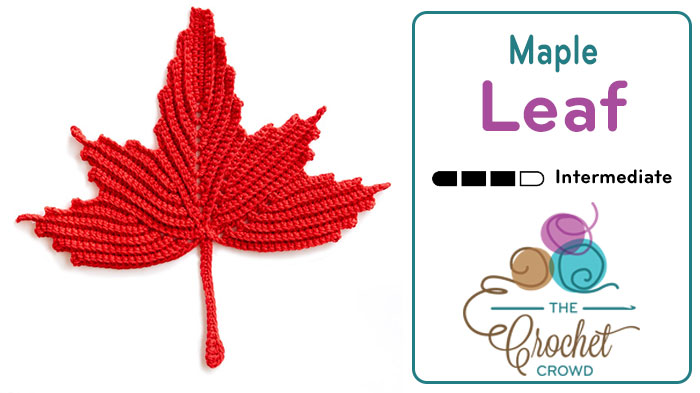 Crochet Maple Leaf
For our Canadian audience, just like me, Yarnspirations now has a Canadian Maple Leaf Pattern for your to enjoy your Canadian Patriotism. You can use them to sew onto your items like appliques and etc.
For non-Canadians, you can still enjoy this leaf as Maple Trees may exist in your area. You may want to use these for wreaths and other displays you have in mind.
More Crochet Leaf Ideas
Speaking personally, I'm glad the fabulous designers at Yarnspirations figured out this pattern. For me, this is a complex pattern to just wing it. Unlike the American Flag where the flag consists of Stars and Stripes. The leaf in our Canadian Symbol isn't so easy to master to do without a pattern. There are not many Canadian Leaf Patterns out there and I would think it's the complexity that stops many people in their tracks.
To help you further, the designers also made you a crochet diagram to follow along in the free pattern too. So if diagram reading is up your alley, this is a great opportunity for you to follow that. Each section of the leaf is done independently. So you will do the center peice first and then continue to make one side of the leaf and then come back and do the other.
So from me to you, enjoy your new Canadian Maple Leaf Eh! 😀