Crochet Doll Hats
Last week I highlighted clothes for the Fashion Dolls and received several requests for patterns for the bigger 18" doll size.  I have to say that when I started searching, there is really a great number of choices to be found.  What caught my eye the most was the number of super cute hat patterns for these dolls.  I think it would be easy to take any of these patterns and make the slightly bigger to fit the little girl who plays with these dolls so they can match.  The Hat Size Guide might be of help adjusting them bigger too.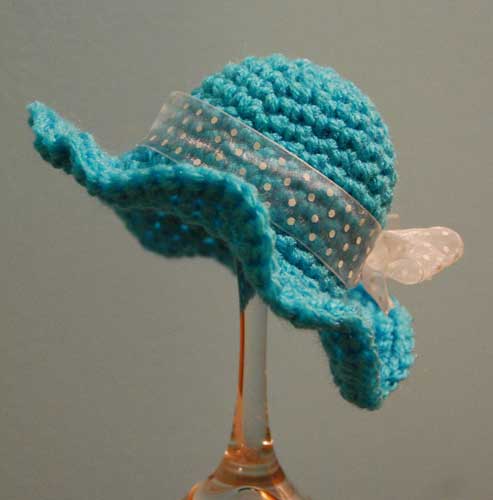 Winter Poms Hat features cute pom poms on the hat ties.

Ice Queen Hat a "frozen" style hat that is very popular right now.

Cat in the Hat oh, I do so love Dr. Seuss! I do, I do!

Crochet Beret  very stylish and can be embellished easily.

Cabbage Patch Wig  got to love a doll wig for your doll. 😉
Doll Visor  for those summer outings.
Retro Hat has a matching bag and vest.
Sun Hat  this is the one in the photo above.  Love the southern belle look.
Owl Hat  whoooo doesn't love an owl hat!
Be creative! 🙂 – Jeanne – The Crochet Crowd
More Crochet Collections to Enjoy