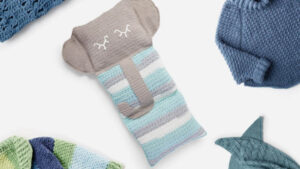 Yarnspirations asked the Stitch Ambassadors for a forecasted list of trends for 2021. Together, we have 78 Predictions for Forecasted Patterns.
It's really difficult to predict as the Yarnspirations Design Team works a year or so in advance. So what we will see in 2021 will have already been designed, written up and photographed as the year rolls on. For myself, I struggle a bit with predictions as I go with a gut feel but also personal interest. They develop 100's of free patterns each year, I'm dying to see what they have as I don't get to see it until it comes out.
My selections in this collection were chosen based on things we haven't done before and it challenges me to want to do a video tutorial.
More Ideas

More Collections