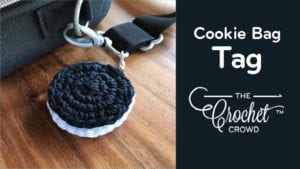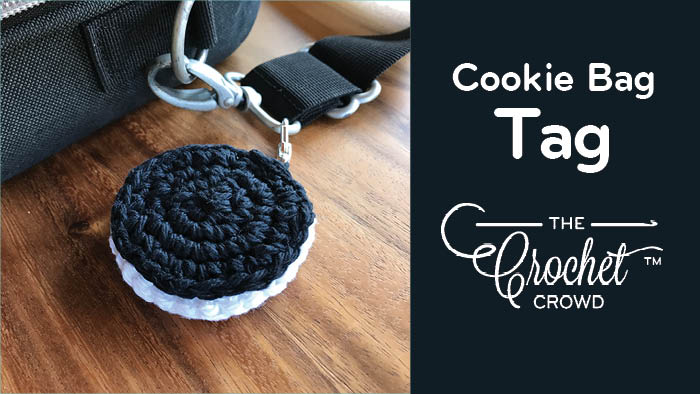 Crochet Cookie Bag Tag
I prefer my crochet bag and even my carry on luggage when I travel to have a tag that is added to it to identify who I am. Yes, I do put on an official tag with my name and address but I add a secondary crochet bag tag to my stuff to personalize my bag.


Pattern Suggestions
Using 3 round circles that are the same size, you can create the Crochet Cookie Bag Tag. You will need Lily Sugar'n Cream yarn and 1 Lobster Claw Clasp.
When assembling all 3 layers together, ensure to slide on the clasp when securing. Therefore, you can remove it from one bag to another if you wish. Mine is 2.5" diameter. It's small enough to not get caught up in x-ray or dangling too long to catch on plane seats or when I am walking with my bag. You could always embroider your initials onto it.
My pattern has the information I did for sizing to make it. I would strongly recommend Lily Sugar'n Cream as it's 100% cotton is really strong. So it will hold up to your travelling and general wear and tear versus other types of yarn out there.
More Cotton Projects
No post was found with your current grid settings. You should verify if you have posts inside the current selected post type(s) and if the meta key filter is not too much restrictive.