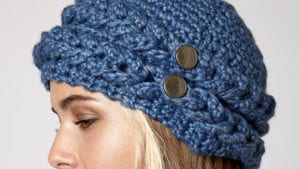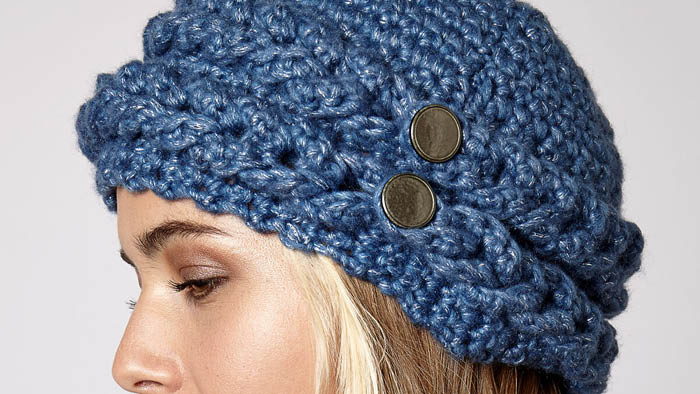 Crochet Mock Cable Hat
Introducing the Mock Cable Hat for women. It's a really neat concept as it's using the Jacobs Ladder Concept for the brim. There are two Jacobs Ladders that slink around the outside of the brim. For me, just making that element makes me giggle with excitement.
The buttons are for decorative reasons but act as a hiding spot for where the jacobs ladder starts and finishes. So it's an element of necessity but hidden by decorative buttons.


In the tutorial, though the designer is asking you to do 22" for the jacobs ladder element, I didn't fasten off so I did the chain technique and then tried it on my head. I figured if I was too loose or too tight, I could adjust it instantly before fastening it off to start the top. Just a little thought but it may be helpful for you. You might have a different size head to fit.
Once the brim is complete, the rest of the hat is pretty simple to finish. In the tutorial, I have to improvise a bit on the first revolution of starting the shaping of the hat. I did this on purpose as you may have to do the same thing because each of our tensions can be different. Instead of being crochet perfect, sometimes we need to cheat a bit. The brim is so wide that most of the hat is complete by the time you finish it, that's another really positive element, in my mind.
Have fun with this pattern, it fit my head perfectly.
Pattern Suggestion
Tutorial
More Hat Patterns
the_grid name="Hats"]