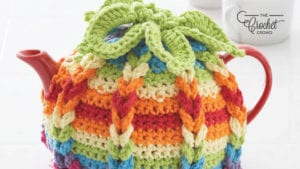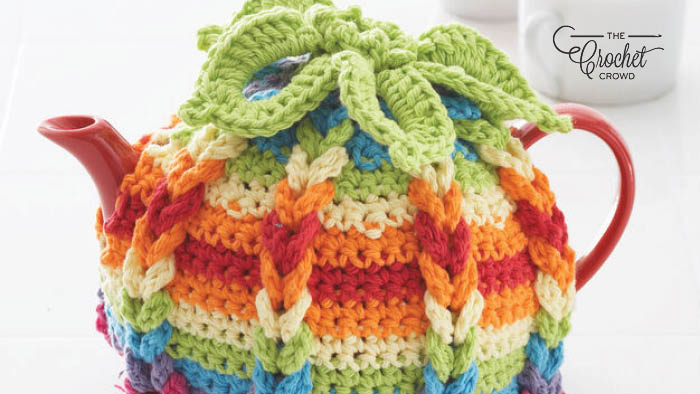 Crochet Tea Pot Cover / Cozy
Crochet this really cheerful Crochet Teapot Cover / Cozy using the Jacobs Ladder Stitching Concept.
This pattern had me intimidated by looking at the picture over the past year. I decided to suck it up and look at the pattern and realized it's not as hard as it looks. I made assumptions such as the cover is done as a one-piece unit. It's not, it's 2 separate panels sewn together strategically where the handle and spout are so you can leave a hole space.


The Jacobs Ladder concept is the thick braid you see. Me, I love that concept as it's fun to do the braiding at the end.
Video Correction: I made a small boo in the tutorial. I said the leafy thing at the top isn't part of the cover. I overlooked the instructions that it's sewn to the top at the end. So ensure you do that. I have made note of that on the tutorial as well.
Video Tutorial