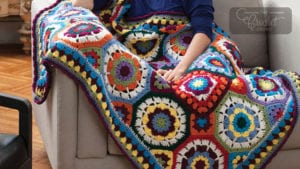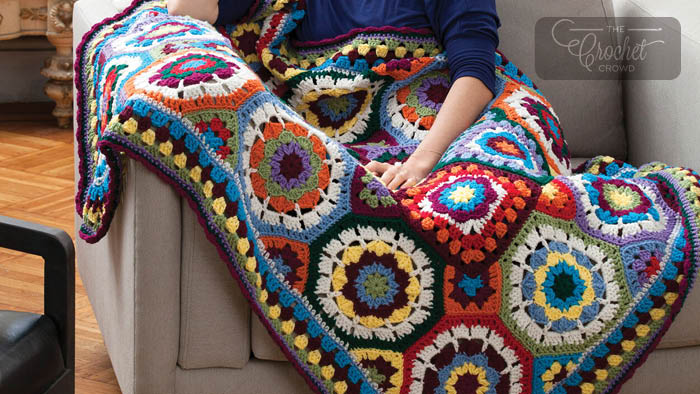 In Love with Color
Another favourite afghan of mine for 2014 was the In Love with Color Afghan. I'm a fan of scrap-ghan concepts where the colours are mixed in ways that are unexpected. I always felt as a kid, my mom's cut-up clothes made into the quilts were the warmest quilts we ever owned. Designed by Jessie Rayot.


Using Red Heart With Love Yarn, the yarn is a premium acrylic that is so soft. The colours are modern and this afghan has a touch of traditionalism with modern ideas. There is an unexpected 6 granny squares directly in the middle of the afghan that is surrounded by Octagons.
More Ideas
My version below is the exact same pattern but with a change to the small corner and triangle motifs. I decided to do my small motifs in jet black to make the colours pop out. But I will tell you, I prefer the original Octagon Motif that the designer did over my version. If you look carefully at the designer's version, you will notice that each motif has white circling the round motifs. I think though the afghan appears to be random in colour, the white being in two rounds at the exact same spot in each motif adds balance.
In my afghan, I have it so it's randomly completely but I think the white would have been much better for each motif.
I will not deny that there is substantial sewing on this afghan to put it together. I don't mind sewing but with this afghan, I enjoyed the process as I know there is an incredible afghan at the end that I can enjoy. I think sometimes we hope all projects will be super quick. In this case, it's a labour of love and I enjoyed the process.
Get the free pattern, it's called In Love With Color.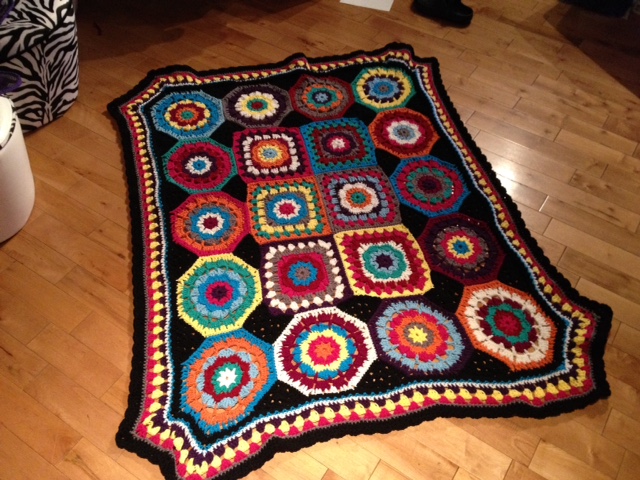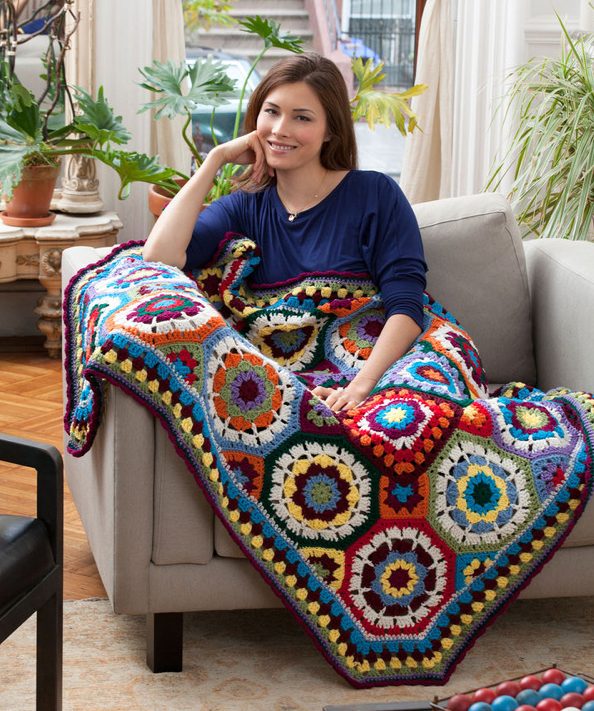 Video Tutorial
More Afghan Pattern Ideas