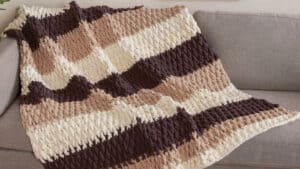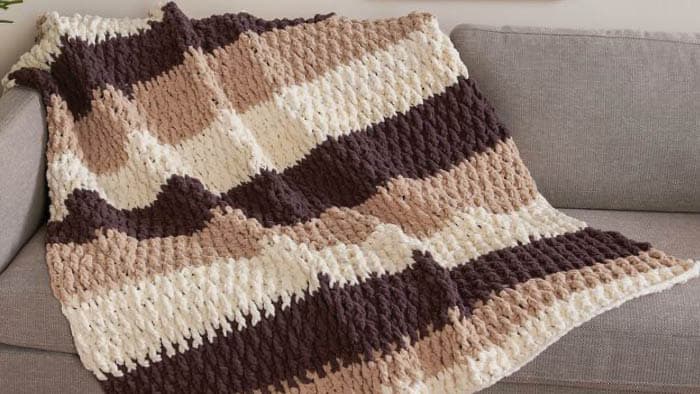 The New O'Go Lush Life Crochet Blanket is a new pattern using the Bernat Blanket O'Go format.
This pattern is bigger than the original. It's designed so that you can either let the Bernat Blanket O'Gos just play their own tune OR, you can decide to colour play it with intentional colour strategy.
The pattern to change the size is in Multiples 2 chs + 3. I show how to strategize that in the tutorial listed as well.
More Ideas

Tutorial
---
Original Version Lush Life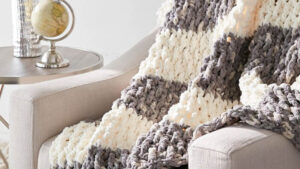 The original is identical to this version but is a different size. The pattern is the Lush Life Crochet Blanket.
This blanket is smaller than the newer concept. A lot of people thought it was actually a checkerboard based on the positioning of the photography.
With people thinking that I created a new version that is checkerboard that is listed below.

Tutorial
---
Baby Blanket Checker Board Lush Life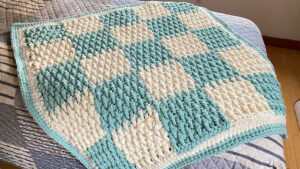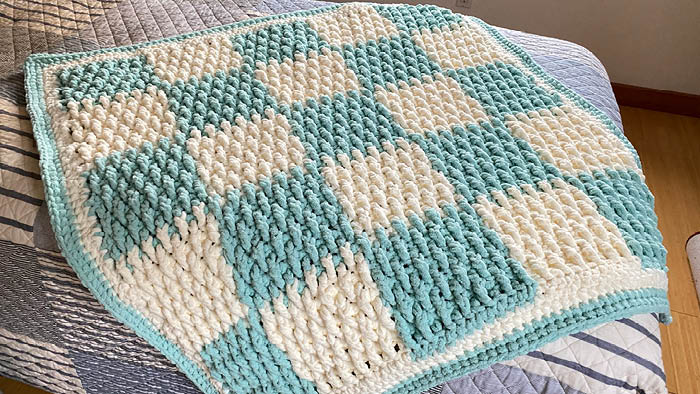 The Baby Blanket Checker Board is also the lush life with intentional colour play with using graphghan concepts to make a checkerboard.
Easy to crochet and with the colouring changing, it's sure to be a super comfy option for gift giving and for someone young in your life.
Tutorial
More O'Go Concepts
This list will build as time goes on.