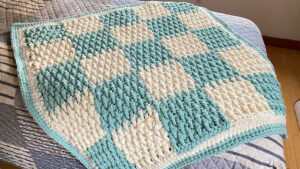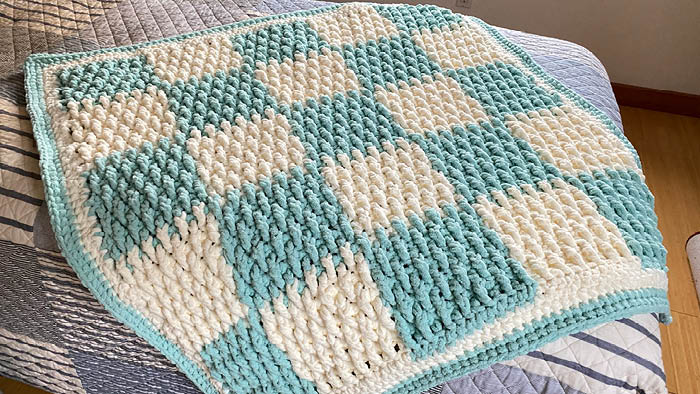 Playfully named the Crochet Hissy Stitch Baby Blanket behind the scenes but I have called it the Crochet Checker Baby Blanket based on the Lush Life Blanket but checkerboarded up. Highly textured and easy to crochet.
This design concept was based on the number of people who message me asking me about the Lush Life Blanket. You see, the staging of the photo appears that the blanket could be a checkerboard or gingham appearance. However, I think it could be this assumption that people really love the idea.

---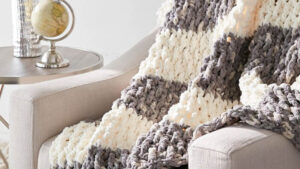 The Crochet Lush Life Blanket is highly popular. There are a free pattern and video tutorial for this original version from 2016 that is free to access.

---
Crochet Checker Baby Blanket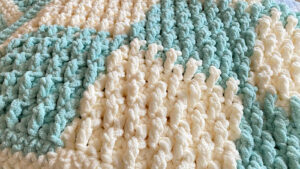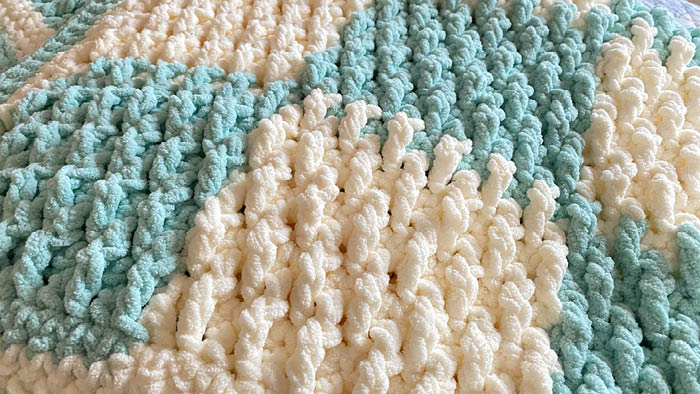 The Crochet Checker Baby Blanket is the same stitching but re-engineering to account for keeping the squares looking balanced.
The multiples to change the size of my version are 26 + 14. If you are changing the sizing, I don't know how much yarn you will need. You can also use a 4 ply worsted with this information and chain in the multiples to get the desired size.
The trick to my version is that it is done like a graphghan. I don't particularly like tapestry crochet as the colours can bleed through. So I did this as a graphghan technique instead. There is actually 5 balls of yarn in play. At the end of a section, all yarn is finished and the colours are shifted by starting the new strand colours at a different spot. As you cross over 13 sts, the next 13 are a different colour and etc.
For the squares, the squares consist of 13 sts and it takes 10 rows (with the exception of the first strip) to complete this. You can go as big or as little as you wish. For balance, I did an odd number of strips. This kept my entire blanket being square.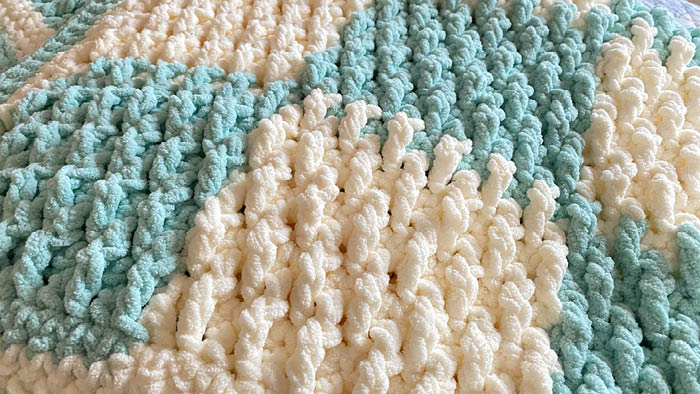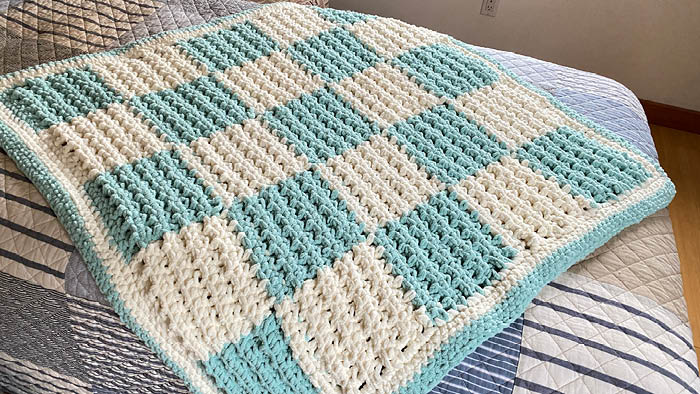 More Ideas

Tutorial
Lush Life Version
More Collections