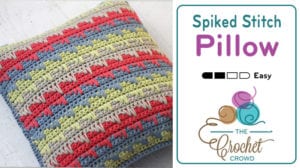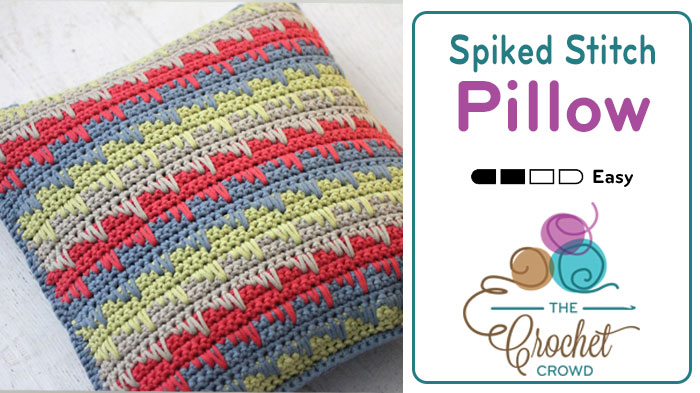 Crochet Spike Stitch Pillow
Learn how to crochet a Spiked Stitch Pillow with Sarah Zimmerman of Repeat Crafter Me.
I really respect Sarah's work online. She is definitely one of the major go-to crafters in the crochet field that just inspire me. Her innovation and understanding of what crocheters want are astounding. Though I have never met Sarah, she's definitely on the bucket list for me.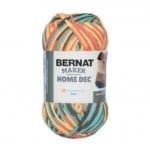 Recently, Yarnspirations asked her to play with Bernat Maker Home Dec Yarn to do up a sample project using their brand new yarn and share a free pattern to use. What would Sarah do?
Sarah came up with a practical project. I've had this yarn for a month or so already and I really enjoy this yarn sincerely. I looked at it at first and wasn't so sure. But, of course, I was judging before trying it. I am really surprised at how much I love this yarn. It glides through my hook easily and you can make bulkier items without hand cramps as there's virtually no tension coming from the yarn ball.
I am guessing that this yarn will ignite with enthusiasm once enough people try it and we start seeing Show'n Tell online to showcase what people are doing with this yarn.
Spiked Stitched Pillow
Sarah's pillow is classified in the easy category and it truly is. In the written instructions that are provided, she also does a demonstration on doing the spiked stitches. It's easy, trust me. I really like the tightness of the stitches in her pillow and playful colour pattern approach.


More Pillow Pattern Ideas