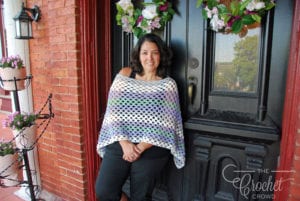 Crochet Summer Poncho Pattern
Last summer, Mikey taught us the Cool Poncho pattern. We had lots of requests to make this in the round instead of 2 separate panels stitched together. So this Summer Poncho is an adaptation of that pattern. It is easier to adjust to any adult size and you just crochet more or less to your desired length.
This is the perfect poncho for a cool summer evening. Just enough to toss on to keep your shoulders warm. You can wear it with the points down, or turn it sideways and wear it off the shoulder for a fun look.
This was made to fit a size large, but it can be easily sized up or down by just adjusting how many rows to fit.  I used less than 2 Caron Cakes in Lavender Cake to crochet this easy project.


Tutorial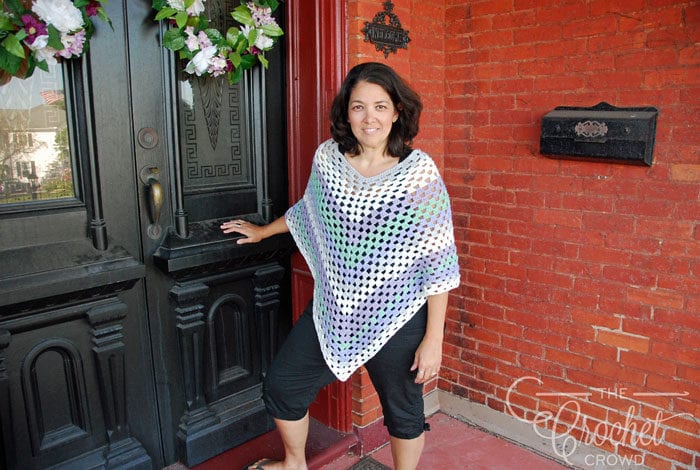 More Poncho Pattern Ideas