Crochet Texting Gloves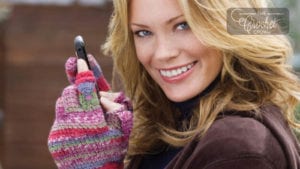 Most people like to keep in touch, so texting outside in the winter is very likely to happen, these Crochet Texting Gloves are perfect for keeping your hands warm and your fingers at the ready.
Designed by Sara Delaney using Red Heart Heart and Sole these Texting Gloves would be a popular item at craft shows. Or a great gift for the avid texter in your life.


More Ideas
More Mitt Pattern Ideas