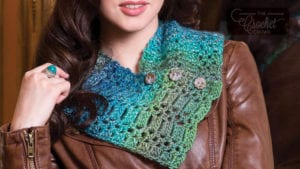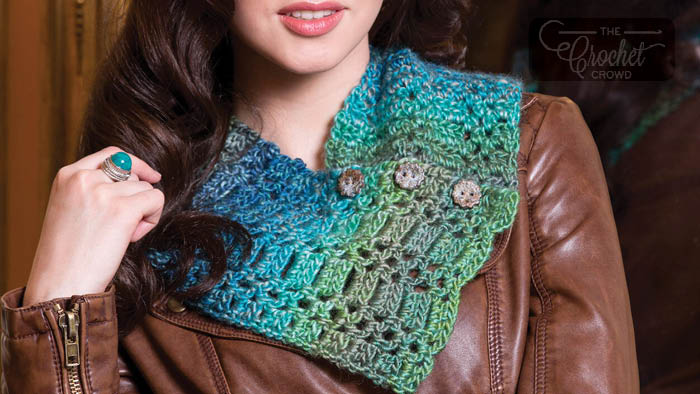 Button Up Cowl
We taught this cowl on the Crochet Cruises in 2014. I loved this stitch though it seems complicated, once you get into the swing of it, it's not so bad! This is the Crochet Button Neck Warmer.
You can make this particular design in afghan sizes too if you figure out the multiple counts.


More Ideas
As I said on The Crochet Crowd Cruises, the starting of this pattern is a bit rough as you second guess yourself. However, once you get started and start trusting in yourself, the pattern goes really quickly and is a lot of fun.
I think the designer of this scarf did an incredible job.
Tutorial
More Cowl Pattern Ideas