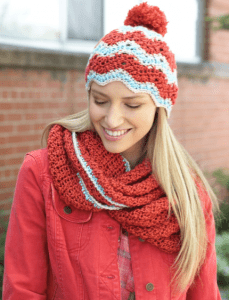 Ripple Hat
Complete this ripple hat. This pattern is neat as you can use it to express organization or team colours. I'm partial to pom poms and have always liked the look of pom poms.
Get this free pattern, it's called the Ripple Hat.


Join us for the month of interesting hats that are free.
More Ideas to Share
More Hats