Crochet Snoodle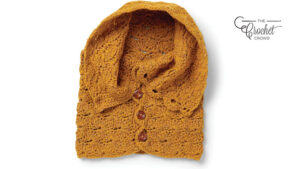 Elegant and sophisticated look, this Crochet Savvy Snoodle is incredible. What is a snoodle? It is the combination of a cowl that can slide up over the head to be like a hood.
Fabulous attention to the detailed stitches combined with natural-looking buttons for a refined look. This is using Canoe by Sugar Bush Yarns.
This design is by Michelle Moore of Sentry Box Designs for Sugar Bush Yarns. See more of Michelle's designs below.


More Pattern Ideas
Tutorial
More Cowl Designs