DOWNLOAD LEG WARMERS FREE PATTERN
---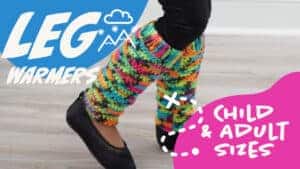 The Crochet Leg Warmers will help take the chill off the lower body. Crocheters keep asking for this type of pattern.
Originally designed as something to wear for Halloween. Where I live, it's not uncommon for flurries to be in the air on Halloween Night. I grew up wondering how TV Shows show kids outside in costumes on Halloween meanwhile, here, we are freezing our butts off collecting treats! You know back then, we only knew as much as we could see on TV not realizing the temperatures and regions of the world are that different.
When we dressed up for the winter, we would have to think about wearing the costume on the outside of our winterwear. Now if the costume fits you tightly without the winter gear on, you know it's not going to fit once you put on a snowsuit! haha. Some Halloweens it has been incredibly warm too. It's anyone's guess.
The internet has really opened the eyes of the younger generation to realize things are not the same everywhere.
Enjoy this free pattern.
More Ideas
---
Tutorial
It's not filmed at this time.
---
More Halloween
No post was found with your current grid settings. You should verify if you have posts inside the current selected post type(s) and if the meta key filter is not too much restrictive.