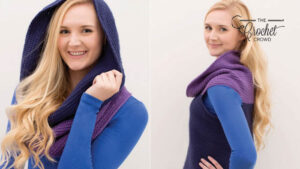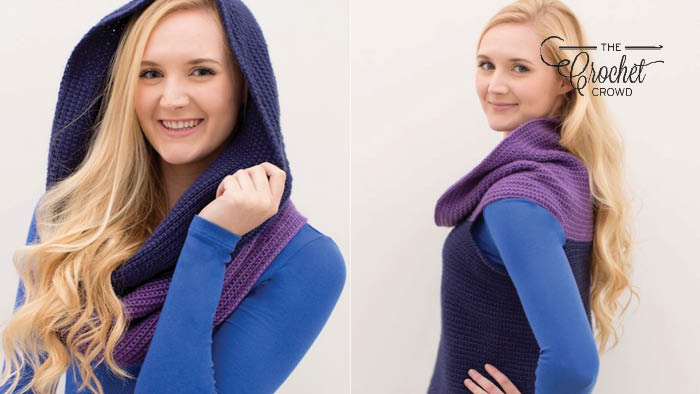 I absolutely love patterns that have a multipurpose use, A sweater? A cowl?  This sweater is both, one pattern multiple choices on how you choose to wear it.! This Transformation Sweater has made its way to the top of my to-do bucket list, I'm so excited about it.
Myself, I would likely make it a little longer because I personally am not a fan of shorter tops on me I'm more of a tunic length person, but I tend to layer up so it really won't make a huge difference in the grand scheme of things. This wonderful pattern depending on how you want to wear it at the time is either a cowl or a sweater vest with a scoop neck.  I am so loving this pattern.


Brought to you be Marly Bird this pattern was worked up using RED HEART® Fashion Soft™ and written for sizes from Small to 2X. I have some ombre in my stash I may have to give this a try in.
Pattern Suggestions
Crochet Clothing Pattern Ideas