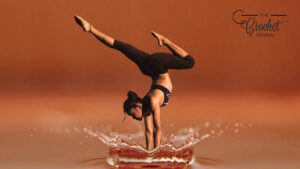 I was thinking about the role of social media host and their responsibility to call things for what they are. Labelling content with authenticity. Indulge me in some free form thinking.
Social media hosts can get into hot water if they are using statements that may not be accurate to define a situation, skill or how they feel.
For someone experienced in doing handstands and gymnastics, they could probably get into this position pretty easily. Myself, I don't have hope in hell as I am overweight. So if this gymnast ever claimed it's easy, it's her perception based on knowledge she has gained over time. Maybe it is, I see it as impossible for myself with my body and frame of mind.
Myself, I can get into hot water pretty easily and be the target of someone's abusive language when something I demonstrate isn't resonating with the person. People need someone to blame. So someone in my position becomes the verbal punching bag when, in fact, the problem may never have been me but may be so many factors that are beyond what I can control.
The frame of someone's mind is dictated by the moment. If I am having a rough day, I will read a thoughtful comment in a derogatory tone in my head because of my own situation, when it was never intended. Sometimes, stepping back is necessary, especially if you are feeling emotionally compromised as Spoke would say.
---
Being Authentic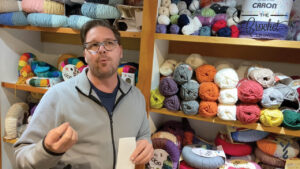 This year, I am trying to push myself to do more on YouTube in skill sets that I would normally avoid as they are harder and sometimes teaching them can be a real challenge. I am taking time to think about the skills needed and presenting them.
One of the worst habits that people in my position can find themselves are saying, "Oh, it's so easy!" You know, sometimes it's a somersault while balancing an apple on your nose. It's not so easy for someone or maybe the host struggled and overcame and is presenting it seamlessly and claiming is as easy.
I have found that being authentic to the skill set is the best medicine I can ever give out. If all patterns I touch and say to everyone, this is easy, this is easy, this is easy... Well... what is hard then? RIGHT!? 
When I walk into a furniture place and this may be mean girlish, I ask the host that volunteers to be my guide. "What in this store don't you like?" Many times, I will find the salesperson will claim to love everything in the store though the styles from one show section to another may be completely different. To me, it blows their objectivity because they are not willing to share their personal flare. Maybe they do love everything but it's highly unlikely.
Call it Out For What It Is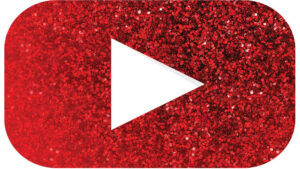 I have learned on YouTube what I would define as easy versus harder in skill set. To call it out for what it is. What do I have to lose right?! 
There are people who claim the interlocking traditional method is easy! Umm, whatever! For me, that concept is impossible for my brain to comprehend. My brain doesn't think in three dimensions as another mind can. Isn't it better to give an opinion than to fake it? 
It's argued that a host can ruin someone's joy by sound discouraging for giving a rating or opinion on a skill set. That may be true. But like anything in life, an opinion is just that, an opinion. What is harder for me, maybe a walk in the park for another.
I refuse to change the idea of staying neutral on crochet patterns. It's better to show where I tripped and fell in the pattern than it is to fake my way through it. I think people generally want an objective point of view. I have found where I trip, others will as well. So call it out, be real... be authentic.
How do you feel about this? What's your opinion? Share with me in the comments below.