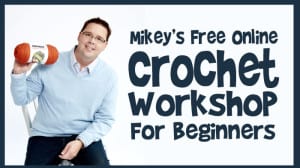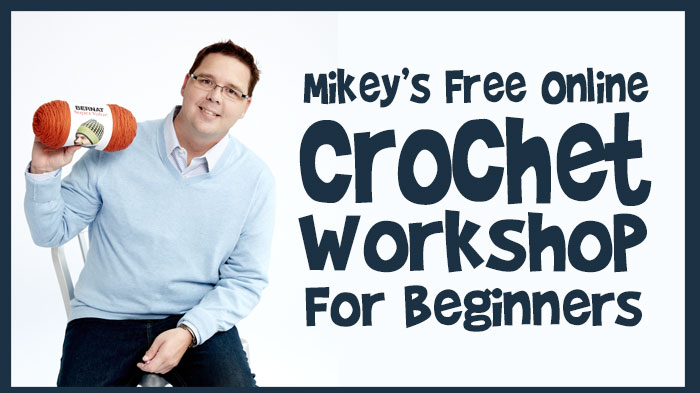 Crochet Workshop
This new crochet workshop has been re-filmed with a typical Mikey Workshop in mind. Mikey occasionally teaches in live shows and events. His teaching technique is casual with not baffling new crocheters with a lot of technical language so they can learn from the absolute beginning.
More Projects to Consider
This new workshop goes right to the very beginning of a crocheter's journey.
Type of Hook to Buy
Type of Yarn to Learn With
Holding the Hook
Holding the Yarn
Understanding The Shape of Stitches
Create a Slip Knot
Crochet a Chain
Single Crochet
Half Double Crochet
Double Crochet
Treble Crochet
As Mikey encourages new crocheters, his reasoning is not to tell crocheters they are wrong during the learning process. Everyone holds their hook and yarn in their own way. Getting the hand motion is a personal preference. To not discourage new crocheters, he doesn't beat up crocheters when they have their own method or preference. He will make suggestions but it's up to the crocheter to settle into crochet in their own way.
Video Tutorial Workshops Below