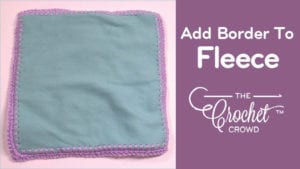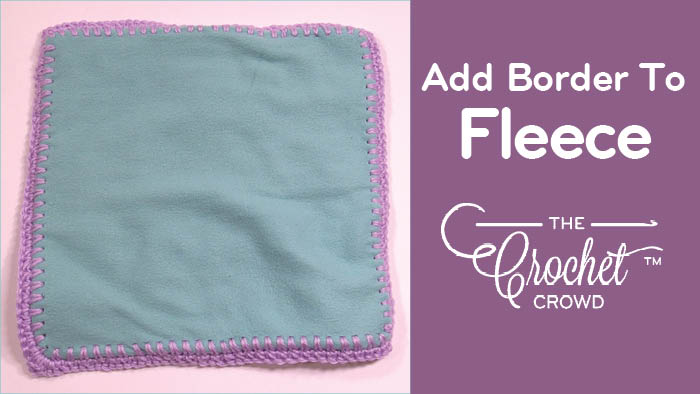 How to Add Border to Fleece
For any size of fleece, even if you just wanted to crochet a simple border around fleece to hand off to a charity, it's done pretty easily after the skip cutting has been completed.
If you haven't seen the Skip Cutting Procedure, see the list of articles below to review. If matching your fleece to an existing project, that is discussed there as well.
The skip cut line is about 1″ from the edges. The tutorial will walk you through the process.
Using 3.5 mm or F Hook and 4 ply worsted yarn like Caron Simply Soft.
With the good side of the fleece facing you. Fold over the edge away from you and insert hook into the skip cut hole close to where the vertical and horizontal holes meet up.
Pull slip knot through and sl st to fasten on. Ch 1, sc in same hole. Ch 1, *sc in next hold, ch 1. Repeat * across to corner. Sc in last hole on the same row, ch 2, rotate project 90 degrees and sc in next hole in the vertical direction for the next edge. Repeat concept around.
At the end of the round, fasten off if you are satisfied. If attaching to another existing project, you will still fasten off and get your project ready to attach this to the existing project. See next video in series.
Alternative, you can continue around by increasing hook size to 5 mm / H and use the SC only stitches to continue to go around the square.
Tutorial
More Fleece Articles