Yarnspirations has requested I film a series for this Knit Collective Sampler Blanket. Using Red Heart Super Saver, this has nine sampler squares.
The squares include the following:
Garter Ridge Stitch Pattern
Vertical Ridges Pattern
Stripe Pattern
Basket Weave Pattern
Stocking Stitch Pattern
Chain Stitch Pattern
Moss Stitch Pattern
Broken Rib Pattern
Seed Stitch Pattern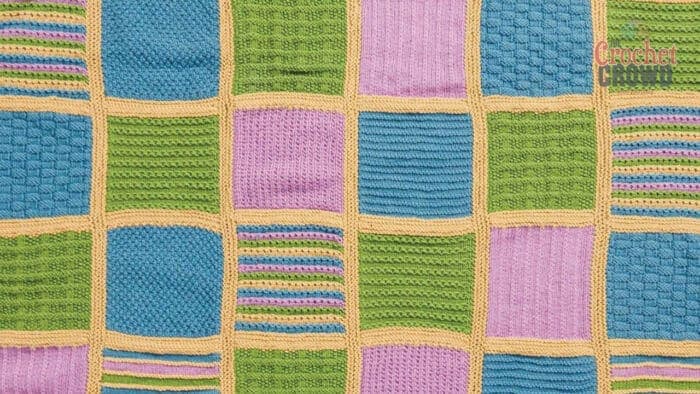 I'm a slow knitter so that this tutorial series will take some time.
–
–
Tutorials
In Production
Another Knit Blanket
The Knit Honey Comb Knit Baby Blanket isn't too hard, even for a beginner knitter like me. You may fall in love with this. A free tutorial is included.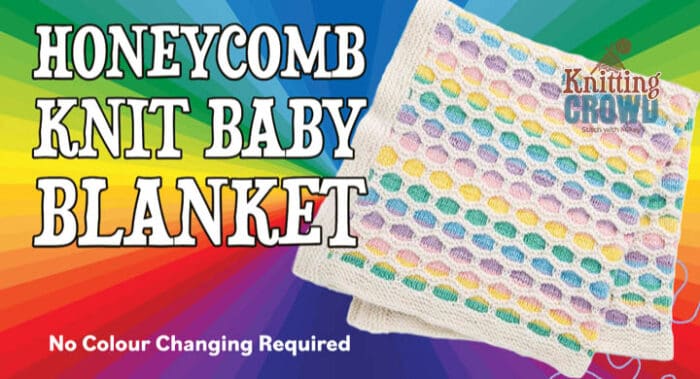 Blankets
,
Corner to Corner Patterns
,
Crochet Video
,
Free Crochet Patterns
,
Intermediate
,
C2C Blanket
,
C2C Stitch
,
Cable Blanket
,
Corner to Corner Blanket
,
Corner to Corner Stitch
,
Crochet C2C
,
Crochet C2C Stitch
,
Crochet Corner to Corner
,
Crochet Corner to Corner Blankets
,
Crochet Pillow
,
Granite Stitch
,
Knit Blanket
,
Knit Pillow
,
Moss Stitch
,
Pillow
,
Textured Crochet
,
Textured Knit Blanket
Yarnspirations-Pattern.jpg)">