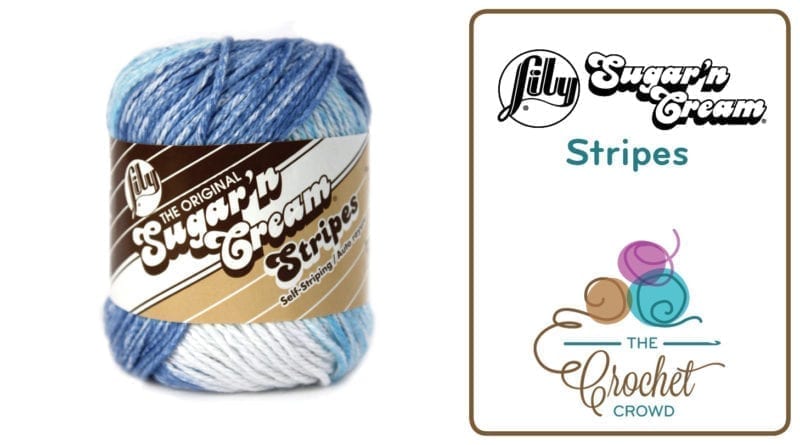 What To Do With Lily Sugar 'n Cream Stripes Yarn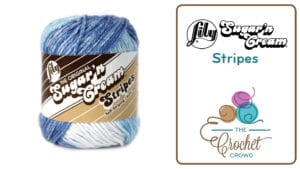 What To Do With Lily Sugar 'n Cream Stripes Yarn
Introducing Stripes by Lily Sugar'n Cream. It's 100% cotton and grown and spun in the USA and dyed in Canada and packaged. Lily is a North American yarn product.
Stripes have been out a very long time but you may never have seen these before. They may be hard to find in a retailer near you, but certainly available online through Yarnspirations.com. These pre-date the idea of Caron Cakes of long strands of variegated yarns. The yarn has no-so-solid hues of colours which is very attractive when it's crocheted or knit. To me, it gives a look of being hand made yarn.
Due to being cotton, this is the deal product for the kitchen. From pot holders, dishcloths, tea towels, hot pads and more. With being 100% cotton, it is meant to get wet and is extremely strong, fiber-wise. Cotton doesn't shrink or stretch. If your project is stretching, it's not the yarn doing so, it's the stitches itself.
This type of product is ideal for bags practical use items.
See All Colour Choices
See all colour choices for this yarn at: Available Yarn – Original Size
See the bigger size format too! Super Size Format Yarns
Yarn Story
Lily Sugar 'n Cream Stripes is a self-striping worsted weight yarn ideal for knit, crochet, and craft projects.
Fun, playful self-striping shade range
Content: 100% cotton
Ball Size: 57g / 2 oz, 86 meters / 95 yards
Care: Machine wash and dry
Gauge: 4 – Medium – Worsted
Knitting Gauge: 20 sts and 26 rows with a 4.5 mm (U.S. 7) knitting needle
Crochet Gauge: 13 sc and 14 rows with a 5 mm (U.S. H/8) crochet hook
Use for: Knit and crochet home and kitchen decor, toys
Gallery
Click on the pic if you would like the free pattern.