Step into a world where craftsmanship meets lifestyle with the #dellaq Makers Canvas Backpack—a true carryall not just for your crafting but for every facet of your life. Inspired by the classic rucksack, this beauty is a sophisticated blend of style and practicality, promising a seamless integration into your daily adventures. Join me as I delve into the luxurious details of this masterpiece and share the shamelessly brag-worthy additions to my wardrobe. I bought this as Jimmy Beans Wool.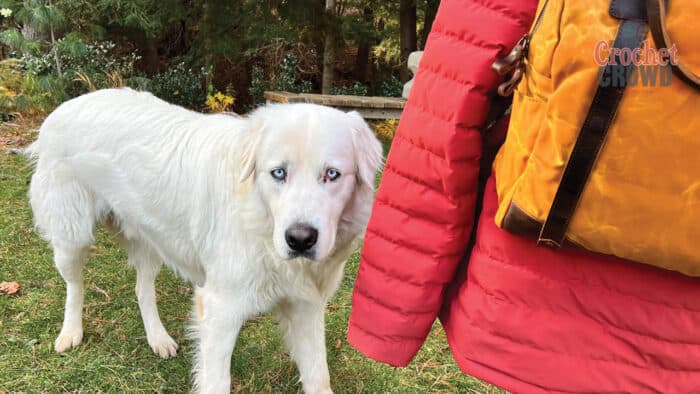 The #dellaq Makers Canvas Backpack isn't just a bag; it's a statement. Drawing inspiration from the classic rucksack, its sophisticated shade range complements any maker's aesthetic. The straps, designed for comfort, strike the perfect balance—large enough for ease, yet not cumbersome. This backpack sits flat on the ground, ready to accompany you wherever life takes you, and a top handle ensures a swift grab-and-go experience.
.
.
This is not a paid advertisement nor an affiliation link provided, so the product review is genuine without self-serving my financial needs.
This backpack is a maker's dream, featuring a sturdy waxed canvas and leather exterior that promises durability and style. Dive into the multitude of pockets designed to organize your crafting essentials, complete with a yarn feeder and yarn cutter for the ultimate crafting convenience. Antique bronze hardware adds a touch of vintage elegance, and a hidden back zip compartment safeguards your important items and documents. Adjustable back straps and two carrying handles provide versatile transportation options, while four sturdy feet on the bottom ensure stability and protection. With exterior side pockets and interior snap pockets for electronics, this backpack is not just a bag; it's a lifestyle companion. And, believe it or not, the empty backpack weighs in at a mere 2 lbs—light enough for effortless carrying.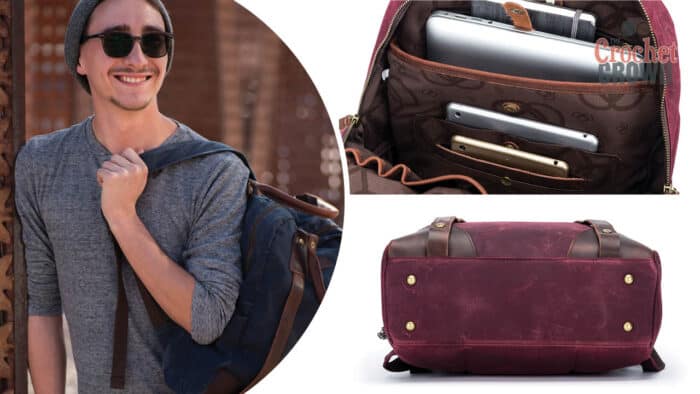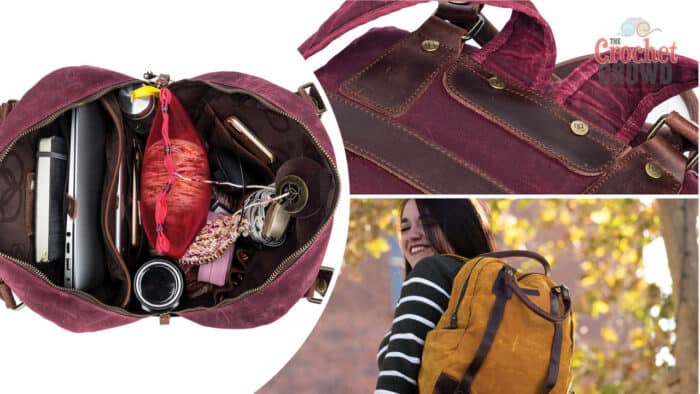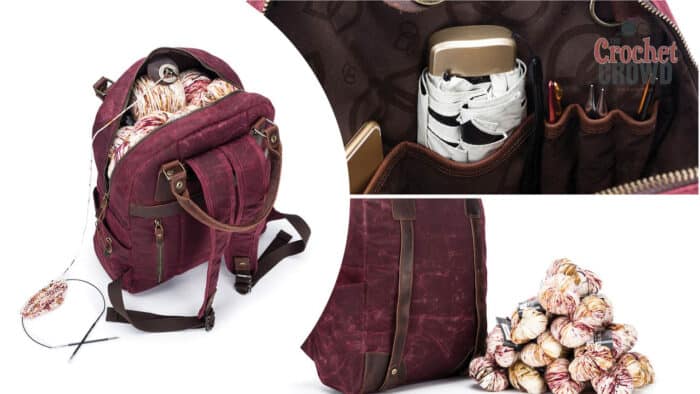 Now, let's talk about my shamelessly brag-worthy addition—the winter coat. Having not indulged in a new winter coat since 2012, the wicked Black Friday sales presented the perfect opportunity. I didn't stop at one; I bought two coats for the price of one. Practicality meets fashion as I carefully selected colors to complement my #dellaq Makers Canvas Backpack—a touch of ridiculousness that adds a unique flair to my wardrobe.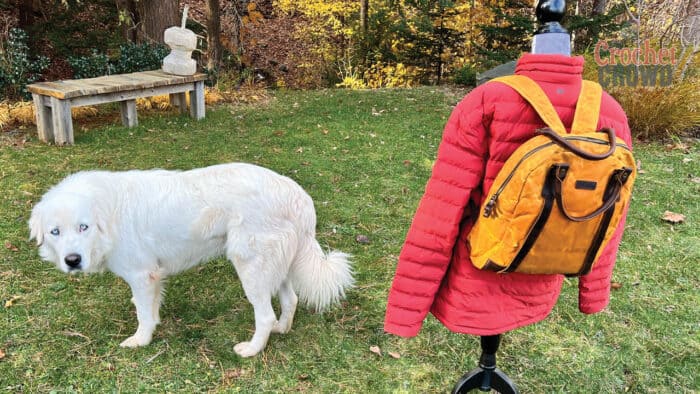 The excitement didn't end there. Convincing Daniel to join the coat revolution, his olive green coat not only keeps him warm but effortlessly matches my luxurious backpack. It's a symphony of coordination that adds a delightful touch to our winter ensemble.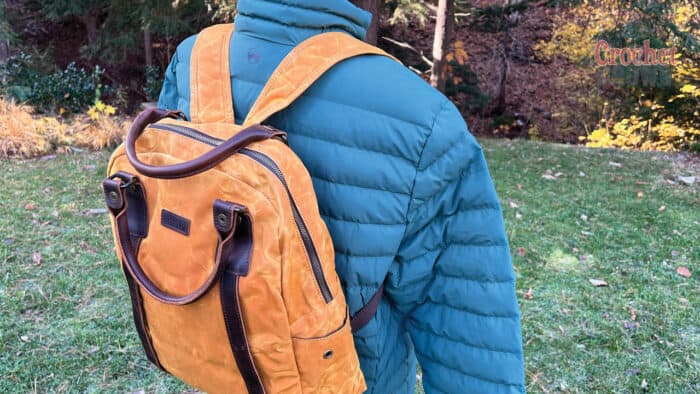 If you're ready to elevate your crafting and lifestyle, the #dellaq Makers Canvas Backpack is your go-to companion. Treat yourself or find the perfect Christmas gift, choosing from an array of colors, including Red, Blue, Purple, Mustard (my personal favourite), and Olive. Head to https://www.jimmybeanswool.com/.../MakersCanvasBackpack.asp for a taste of luxury. No affiliation links or commissions—just a genuine recommendation for a product that transcends the ordinary. Because when it comes to style, functionality, and a touch of extravagance, the #dellaq Makers Canvas Backpack and Winter Coat Extravaganza have you covered!