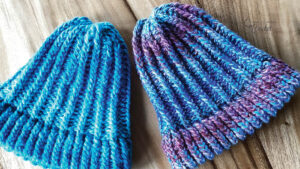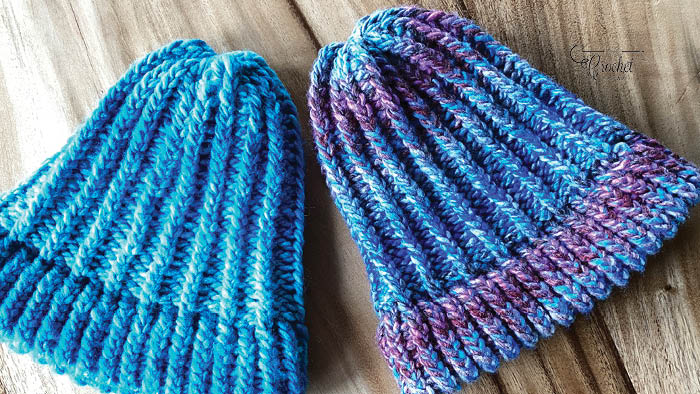 The Loom Knit Adult Ribbed Hat is a quick loom knitting project.
The entire hat is loom knitted with the built-in brim that is formed after round 17. The tutorial will give you loads of extra tips for speeding up and quick ways to count.
The free pattern download also gives the instructions as the ladies and men sizes are slightly different in height by only 2 rounds.
Using the yarn feeder tool, you can create these hats really quickly. They make for great charity giving ideas and also gifts for the family. Yarn shown in the tutorial and pattern is Red Heart Colorscape.
More Ideas

Tutorial
More Loom Knitting