An intriguing new yarn called Bernat Forever Fleece Tweeds is rolling out at Joann—home decor comfort yarn.
This yarn has me captivated by the softness and the casual nature appearance of this yarn.
This strong yarn is 90% polyester with 10% nylon. Nylon is what gives yarn strength. The core of the yarn is like a loom knit. The structure is well done.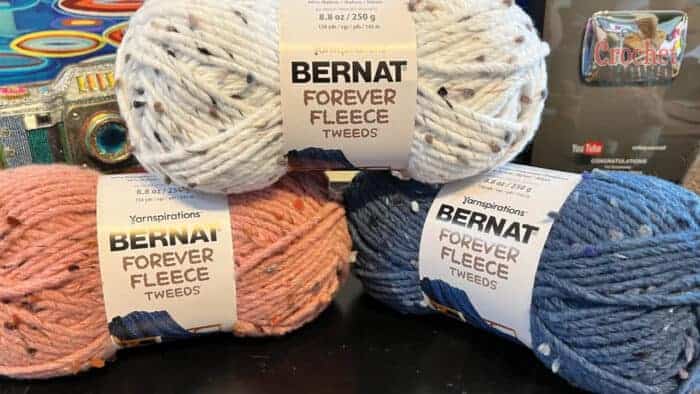 This yarn is available in 12 color shades. Ironically, what captivates me is that all the colours go with each other. They can blend or accent each other. They work.

The appearance of this yarn is really beautiful when you crochet or knit with it, like the Crochet Basic Rib Stitch Blanket below.
For me having dogs and cats, this yarn makes a lot of sense as the hair of the animals can be my nightmare.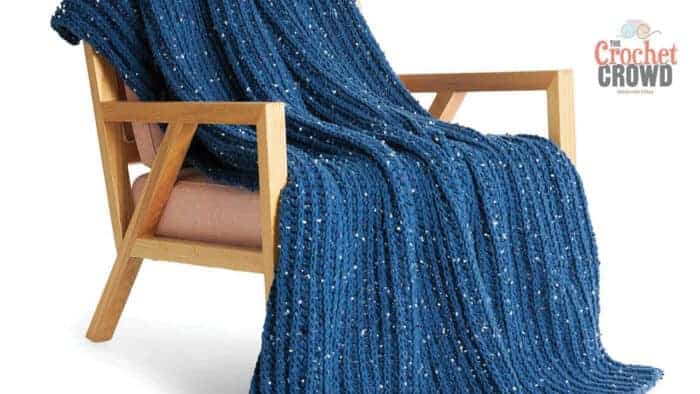 Another Yarn
You may just love the latest new yarn called Bernat Felted.