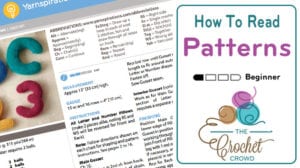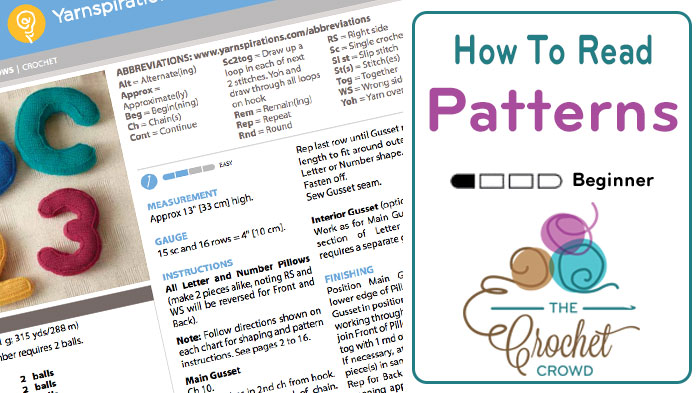 How to Read Crochet Patterns
Learn how to read crochet patterns with our 34-minute tutorial presentation on breaking down a pattern. From the basics of obvious information to the substitution of words to abbreviations. How about learning the repeats or even the difference between instruction verses reference.
The video is broken down into 14 segments. You can play the entire video to watch from start to finish but there is a menu that appears after my introduction of the 14 chapters with minute markers. You can fast forward if you wish if you are looking for something specific.
Know-How Your Learn - 1:25
Abbreviation Keys - 3:16
Substitution of Abbreviations to Real Words - 3:57
Punctuation and Plurals - 5:01
Contractions of Abbreviations Used with Each Other - 7:08
When Abbreviations are Defined in Instructions, not Abbreviation Key - 9:56
Colour Coding with Alphabet - 12:01
Multiple Sizes used in One Pattern - 13:14
Repeats, From Asterix, Brackets and More - 17:13
Tips for Reading Patterns - 23:02
Gauges and Why they Are Important - 24:13
Instruction verses References - 28:03
Fastening Off VS Break - 29:12
Behind the Scenes of Pattern Writing - 30:41
Pattern Suggestions
Tutorial
Gauge
We have a separate tutorial on how to figure out the gauge. The Learn to Read Tutorial has it referenced. The Gauge Workshop is how to measure it and make informed decisions.
Crochet Abbreviations Guide
If you would like a sheet of the abbreviations, you are welcome to download or print my stitch guide. Please note that not all abbreviations are on this list. Good designers provide a complete stitch key in their published works for anything that is abnormal or used once in a blue moon. The abbreviations below are the most common.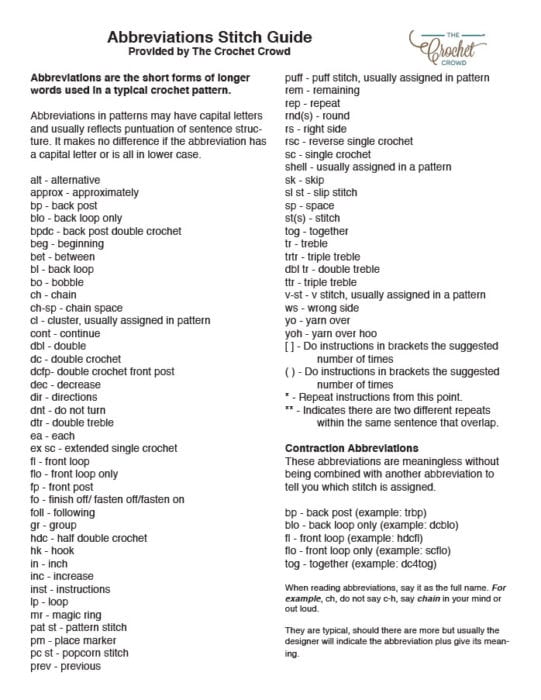 Crochet Pattern Ideas