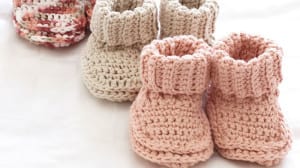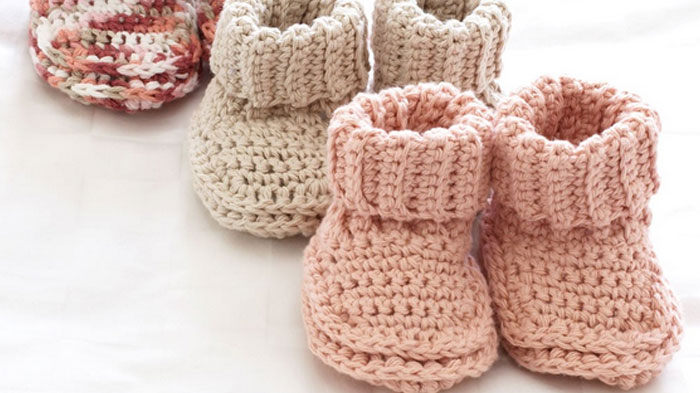 Roll Down Booties
These cute baby booties pattern comes in three different sizes. They include 3, 6 and 12 months. Using Bernat Handicrafter Cotton.
The upper cuff of the baby booties rolls down providing more of an elastic wrap around the baby's ankles. They kind of remind me of rolled down socks.
The pattern starts at making the cuff and then going down to the foot part.
They also say with these booties, you can make them as decor as well. Imagine a cool pair hanging from a Christmas Tree as an ornament. The creativity is unlimited.
Get this free pattern, it's called Roll Down Baby Booties.


More Baby Booties to Consider
Tutorial
Crochet Baby Bootie Pattern Ideas