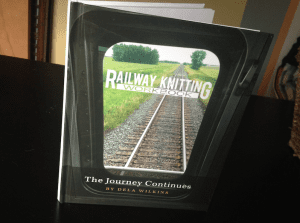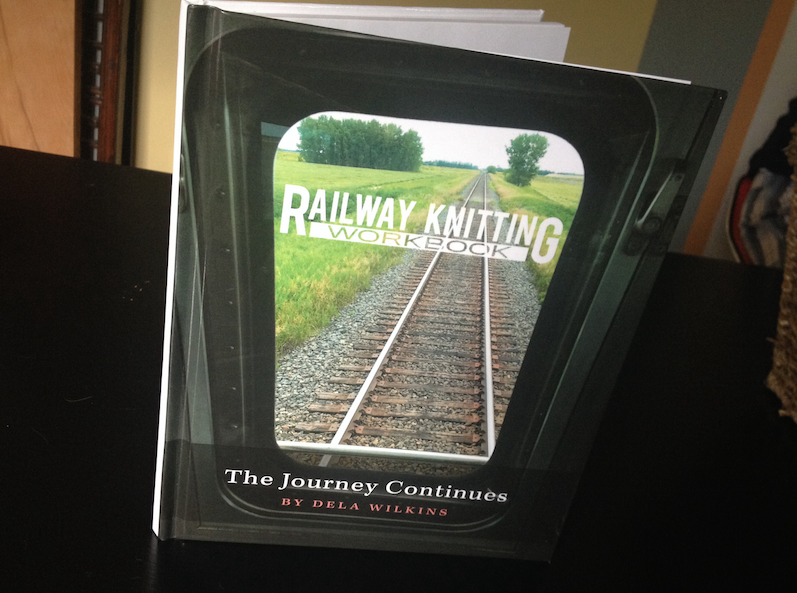 Tunisian Knitting
Dela Wilkins has done it again, another great resource for Tunisian is now available. Her new book called Railway Knitting Workbook: The Journey Continues is now available.
For those of The Crochet Crowd, Dela's name should come as no surprise. Dela is my personal mentor when it comes to Tunisian. I have always struggled with Tunisian and never dabbled with it as I thought I had been screwing it up for years. It turns out, Tunisian has its own characteristics which I thought was my error but is part of the stitches.
I met Dela a few years ago as we sat together in a store in an aisle as she demonstrated some skills for me.
More Free Patterns
What struck me the most about Dela was her devotion to the Tunisian craft itself. She's not doing the craft to find fame or to get rich. My friend is doing this to ensure the love of Tunisian carries forward.
In 2015, we introduced Dela to the Crochet Cruises as a lead teacher teaching Tunisian. I asked her the year before whether she would be interested and you can tell there was a flicker of light in her mind. Imagine, having the opportunity to add teaching on a cruise ship.
Dela is exceptionally patient. For anyone to be accompanying me in my classes has to have the right balance of enthusiasm and patience. Anyone can learn under Dela's leadership as you can ask, what you may think, maybe the most mundane question and Dela will answer you with enthusiasm to watch you capture the "aha" moment.
Dela's first publication was a self-published workbook. Her book is used on Via Rail when crossing Canada. She is known as the Railway Knitter as she is part of the entertainment program onboard the train. She has taught hundreds of people to Tunisian along the journey. She is travelling across Canada for personal reasons and brings with her hooks and yarn to teach others. She has taught up to 40 people in one journey. On the Crochet Cruises, she taught upwards of 200 people within a two-crochet cruise in 2015.
Later on in 2015. Dela will be accompanying Daniel and I with 4 workshops at Creativ Festival in October. Her line of up classes will be shown in the brochure. She has a limit of 10 students per class to ensure quality education and lots of hands on help. Stay tuned in late July for those details to participate in one of her classes.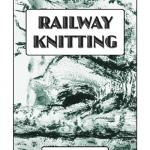 Get a free copy of Dela's First Book, Railway Knitting eBook by Dela Wilkins
It's a great starting resource that you can use to start your Tunisian Journey.
Book Review
Railway Knitting Workbook: The Journey Continues by Dela Wilkins is the next official edition.
Knowing Dela in person gives me a bit of insight into why she created this book and the lessons she intends for her readers. Her mission is to give us the techniques we need to know to make Tunisian easier to follow along. With a big smile, she loves to give 'recipes'. Recipes for Dela means that she wants to give you the key to unlock your mind but leave the stitches up to you to create your own masterpiece with the newfound knowledge that she is providing to you.
In talking to Dela before the book's release, she was conflicted by the price of the book. She wanted to get her costs back for writing the book but make it affordable. She went a step further to apply to ensure her book hits public libraries. She is more interested in the legacy of Tunisian skills being passed along than to reap the financial rewards of being a leading expert in Tunisian. That says a lot about her character.
One thing that I most admire about Dela is the idea that no one will ever be wrong. A favourite quote I have picked up from Dela is this, "You can stick your hook in any hole you want, as long as you continue to stick your hook in the same hole every time!" This simply means, you are the artist and you can come up with your own ideas for your own patterns. Just because Dela shows you a different way, it doesn't mean that you have to stick to it. Feel free to experiment.
Dela's book is in black and white. She has simplified the Tunisian Techniques with straightforward language and usually, pictures are accompanying what she is asking of us.
In reviewing her book. I was looking at the pics saying "oooooh… ahhhh" all over the place. The book makes me crave more.
Dela's book is available in several different options. Prices are in Canadian Dollars.
Get More Info on Getting Dela's Book
Downloadable eBook – $2.99
Paperback Edition – $13.99
Hardcover Edition – $27.99 (seen in above picture)
In the future, you may see this book in libraries and more near you. This book is definitely an investment in education.
(prices quoted above are true at the time of publishing this article)